Facebook's Altoona, Iowa data center to be completely wind-powered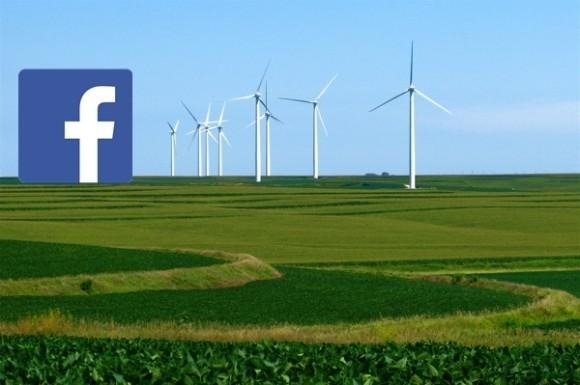 Facebook's soon-to-be-opened data center in Altoona, Iowa will be 100% wind-powered, the company has announced. Electricity will be supplied by MidAmerican Energy in nearby Wellsburg, IA. It will be Facebook's fourth proprietary data center.
The wind plant is being built concurrently with the data center. Originally, MidAmerican was going to build a nuclear facility, but when it heard about Facebook's desire to move into Iowa with green energy, MidAmerican shifted plans. How much pull does Facebook have? That much.
"When we settled on Altoona as the location for our fourth data center," a Facebook blog post from today reads, "one of the deciding factors was the opportunity to help develop a new wind project in the state. The project brings additional investment and jobs to the region, and in effect it makes it possible, on an annualized basis, for 100% of our energy needs to be met entirely with one of Iowa's most abundant renewable resources."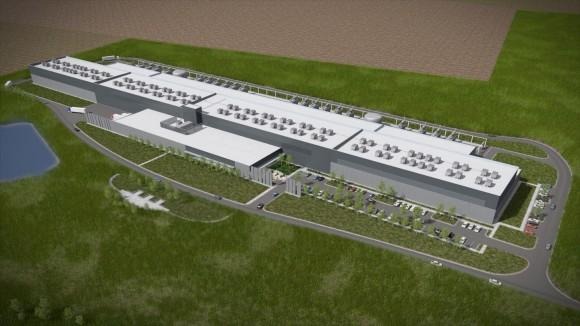 The wind plant will generate 138 MW, which will more than cover Facebook's needs for the data center (artist rendering shown above.) The remainder will be sold by MidAmerican to other customers. Both projects are scheduled to start operating in 2014. It will bring Facebook that much closer to the company's goal of being 25% renewable energy-powered worldwide by 2015.
SOURCE: Wired