Facebook Watch cancels two original scripted streaming shows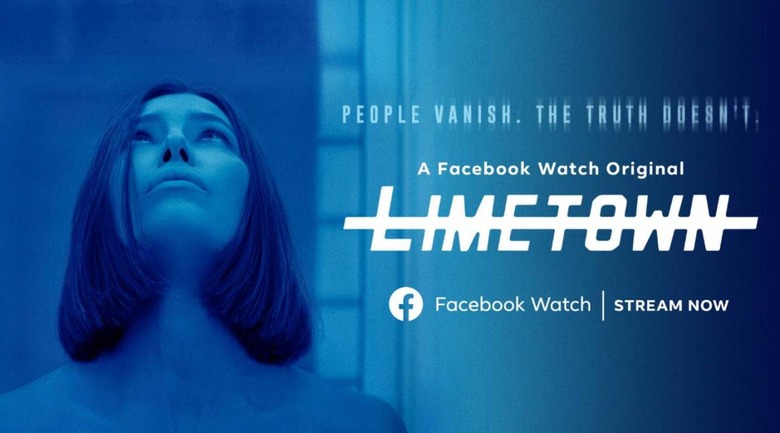 Facebook was canceled two of its original scripted shows, both of which were available to stream exclusively on its Facebook Watch video platform. Both Limetown and Sorry For Your Loss have been given the axe despite critical praise and two well-known leading actresses. Though Facebook isn't entirely ditching the scripted video market, it is cutting down on the number of scripted shows it will offer.
The claim comes from Deadline, which cites sources who state that Facebook still has some scripted show plans in the pipeline. Limetown is a drama starring Jessica Biel that revolved around a journalist investigating the disappearance of hundreds of people. Facebook only gave the show a single season, choosing not to renew it for a second batch of episodes. The show had middling reviews from critics but very high ratings from viewers.
As well, the company has decided not to give Sorry For Your Loss a third season despite higher critical reviews and similarly high viewer ratings. This series stars Elizabeth Olsen in the lead role and revolves around character Leigh Shaw who discovers secrets about her husband after he dies.
Sources speaking to Deadline claim that Facebook is shifting from scripted to unscripted content for Watch; that it will still proceed with the scripted shows it has planned, but it'll take 'the right project' for it to launch another scripted show beyond them. It's unclear how many viewers the two canceled shows raked in and why Facebook decided to nix them.
It's easy to see why Facebook would focus on unscripted shows — it has to compete with major players like Netflix and Amazon when it comes to scripted content. Unscripted shows, however, offer the kind of short video content users have come to expect from services like Facebook and YouTube, giving this content a platform largely composed of young viewers who watch using smartphones.