Facebook testing new service that charges for messages sent to strangers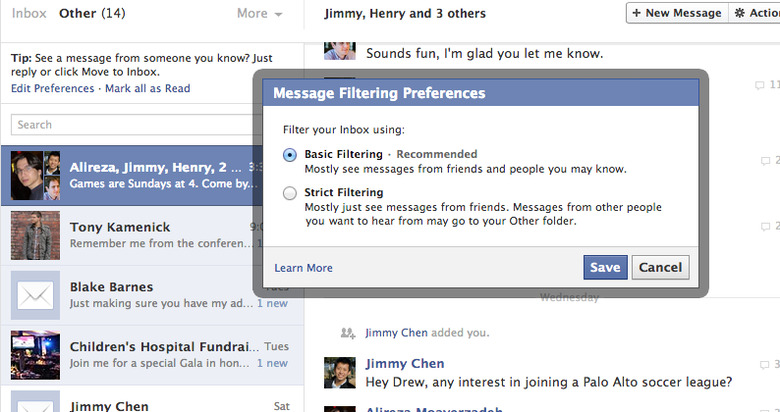 Facebook announced today that they're testing out a new feature in Facebook Messages that will allow you to pay $1 to have a message sent to someone that you're not connected to go straight to their inbox instead of the "Other" folder. This might seem like an intrusive approach to talking to someone you aren't friends with, but it could come in handy if you need to get a hold of someone that's friends with a friend.
It's possible that Facebook may be considering this new option as both a monetization tool and as a way to reduce spam, by implementing a fee barrier for those who send out messages about random products and promos. On the other hand, this still leaves the door wide open for spam, as long as corporations are willing to pay up for it.
There are also two new options for messages. First is basic filtering, which lets you get messages written by your friends as well as people you might know who aren't yet friends with, and then there's strict filtering, which only lets messages from your friends get through the gate, blocking all other messages.
Before you get too bent out of shape, Facebook is merely just testing these new features, and it's very possible that they could disappear into a deep abyss. However, we also know that Facebook loves looking for new revenue streams, and this could be just one stream that they're really excited about.