China and its strict censorship laws have banned western internet media and social platforms like Twitter, Google, and especially Facebook, but the latter has recently managed to work its way through the country's "Great Firewall." How? It seems the social media giant created an app called Colorful Balloons, which functions just like its own photo-sharing app Moments, and released it to Chinese users through a local company.
Colorful Balloons looks and operates almost exactly like the Moments app, except without any mention of Facebook, so much so that it could easily be considered a local clone. The Chinese app even uses the messaging platform WeChat for connecting users in place of Facebook's network.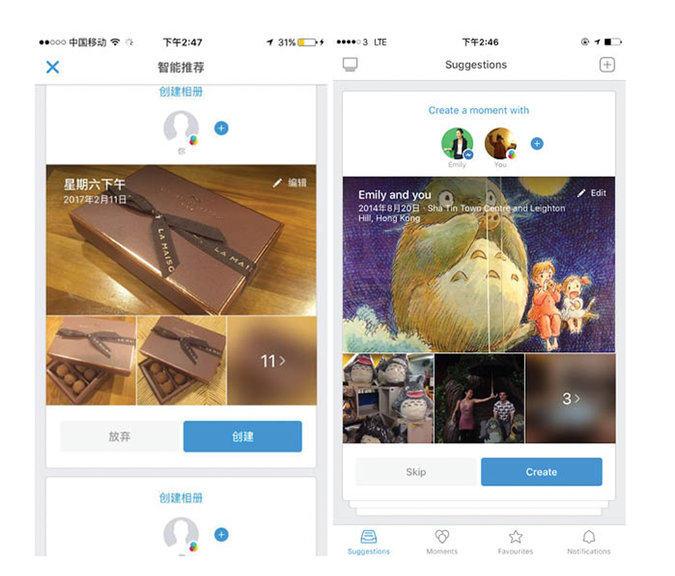 It appears this was far more than a knockoff app, however. Sources told the New York Times that Facebook played a part in Colorful Balloons' creation, and even gave permission for the app to be released back in May through a separate company called Youge Internet Technology.
The real confirmation comes in the fact that Facebook not only didn't deny the report, but responded with a comment saying "We have long said that we are interested in China, and are spending time understanding and learning more about the country in different ways." A representative from the company added "Our focus right now is on helping Chinese businesses and developers expand to new markets outside China by using our ad platform."
It's not clear if China's internet regulators are aware of Colorful Balloons' connection to Facebook. At this point it seems like Facebook could be using the app to test how local users react to their services, or to simply see if they could get into the country by removing their own name.
SOURCE New York Times