Facebook rumored to buy Opera for own browser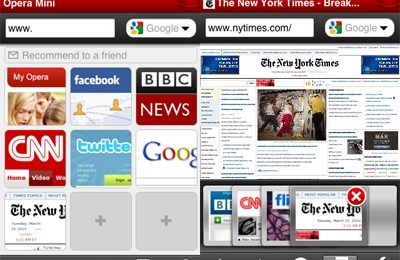 Despite the IPO drama, Facebook is forging on and new claims suggest the company is already mulling its next major acquisition. Citing "trusted sources," Pocket-lint reports that the social network is looking to buy Opera for its own web browser. This means that it would compete in the browser space against Google, Apple, and Microsoft.
Opera currently has more than 270 million users every month on its Opera browser and more than 168 million users on its Opera Mini mobile web browser. According to sources of TheNextWeb, Opera Software, the company behind the browser has reportedly been talking to potential buyers and is currently in a hiring freeze, suggesting some major changes to come.
It makes sense for Facebook to snatch up Opera instead of building a browser from scratch. All the major players now seem to have their own browsers. Google has Chrome, Apple has Safari, Microsoft has Internet Explorer, Mozilla has Firefox, Amazon has Silk, and even Yahoo recently launched its own browser.
However, Facebook has declined to comment on the rumor, while Opera responded with the following non-comment: "As a standard policy Opera does not respond to market rumours and we have no comment to the rumour addressed in the question."