Facebook Rolls Out New Safety and Security Features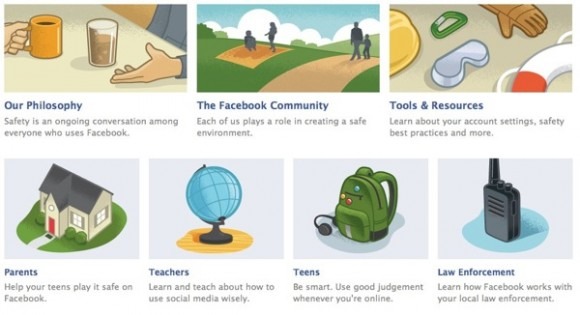 Facebook announced the launch of new safety and security tools today, including a redesigned Family Safety Center, social reporting buttons, and Two Factor Authentication. Facebook is hoping these tools will help combat cyberbullying among young people, and also make using the site more secure.
Facebook launched the Safety Center in March, in conjunction with President Obama's conference on bullying prevention. Facebook has now redesigned and renamed the portal calling it the Family Safety Center. It features easier navigation, videos and how-to sections and links to related pages on Facebook and other sites. Facebook also is offering a free downloadable guide for teachers, coming soon.
Facebook also expanded the social reporting tool, previously available only in photos, to be more widely available across the site. It can now be accessed in Profiles, Pages and Groups. There will now be a "report" link available to report images and other content that contains hate speech, violence, illegal activity, pornography, spam or scams, or personal attacks. The tool is meant to provide younger users a way to get help from friends and other adults if they are experiencing bullying or other attacks.
In addition to reporting the offending content to Facebook, the tool gives users the choices they have to deal with a harasser. Options include "Send a message," "Remove as friend," or "Block." They can also enter an email address to send the offending content to someone who is not on Facebook.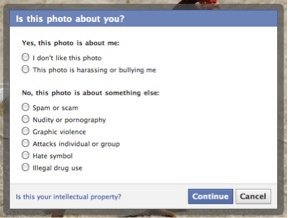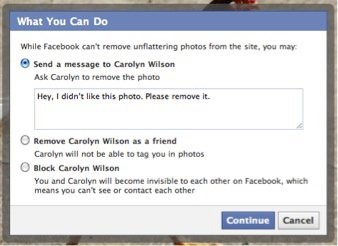 The other improvement involves security, adding an optional Two Factor Authentication setting which allows users to have the option of entering a code when they log into Facebook from a new device, in addition to their password. The HTTPS feature has also been improved so that it will switch back on after a user goes to a non-HTTPS application. Though many think Facebook should default to HTTPS, there are issues with applications adopting the feature. This give a workaround so that when a user is finished with the game or app, the site defaults back to HTTPS again.
Do you think these features are helpful? What else do you think Facebook should be doing to improve security?