Facebook revamps friend lists and newsfeed, adds ticker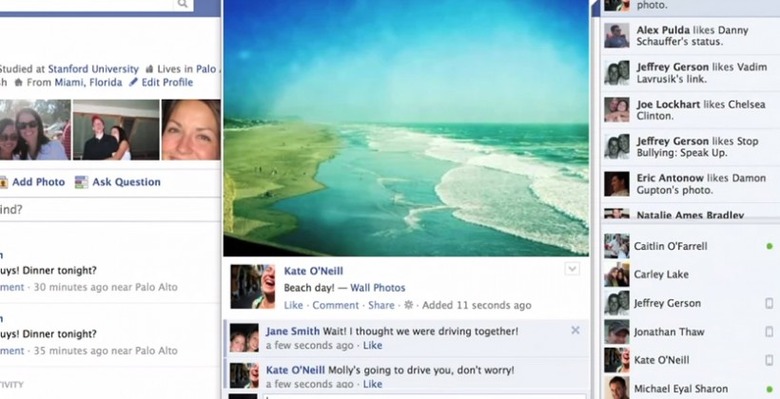 Facebook announced several new changes today, including revisions to its Friends Lists and News Feed features as well as the addition of a ticker with real-time status updates. These changes will be rolled out starting this evening, just two days ahead of Facebook's annual f8 developer conference, where the social network is expected to unveil more new features, including music streaming integration.
The Friends Lists function has now been optimized so that it's easier to filter which status updates you see on your News Feed. You can also more easily share status updates with only certain groups in your Friends Lists directly via the News Feed screen.
The News Feed now makes sure that you don't miss any important updates, especially if you don't check Facebook that often. The "Top Stories" and "Most Recent" filters have been removed and now the feed automatically adjusts to show the most important events since the last time you checked your feed.
However, you can still filter and tweak your News Feed using the Friends Lists filter as well as by marking or unmarking updates as "Top Story." You will also notice that photos in the News Feed will now appear larger and be more prominently displayed.
And finally, the new ticker feature will appear at the top right of your screen, where you'll be able to see and join in on real-time updates from your friends. Hence, it works like the "Most Recent" filter that was removed from the News Feed. In this way, the News Feed essentially focuses on the past or on the important updates you might have missed, while the ticker focuses on the present.
[via Mashable]