Facebook resumes allowing beheadings as double-standards row reignites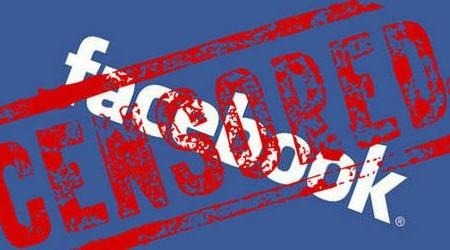 Facebook has confirmed that it will resume allowing depictions of graphic violence, such as photos and videos of beheadings, to be posted on Timelines and Pages. It outright banned decapitation media from the site in May of this year when the Family Online Safety Institute made a formal complaint to the social networking giant, which lets children aged 13 years and older use the service. Facebook's rationale for this reversal is that it allows people "to condemn" violence. Meanwhile, women's breasts are still banned.
Facebook still reserves the right to pull individual photos and videos on a case-by-case basis, the litmus test being whether or not the comments are positive or negative. If a violent video is received with cheers, Facebook will pull it. If received with boos and hisses, Facebook will let it stand on grounds of "free speech" and moral education. While pure free speech activists might approve of Facebook's official reversal of the ban on violent head-choppings, Facebook still remains the de facto sole arbiter of morality based on the proper or improper response by the masses on its site.
"If the video were being celebrated, or the actions in it encouraged, our approach would be different," a Facebook spokesperson said. "However, since some people object to graphic video of this nature, we are working to give people additional control over the content they see. This may include warning them in advance that the image they are about to see contains graphic content." No official timeline for such a warning system has been specified as yet.
The move indicates a recent trend towards openness, inclusion, and laissez-faire networking on the part of Facebook. This includes the ability for teens to post publicly, the axing of profile invisibility, and the elimination of the ability of users to prevent people from searching for them by name. This increased openness is good news for heavy networkers and advertisers, but bad for pure privacy activists. Check out the timeline below for details.
SOURCE: BBC