Facebook pays users to install a VPN that collects their data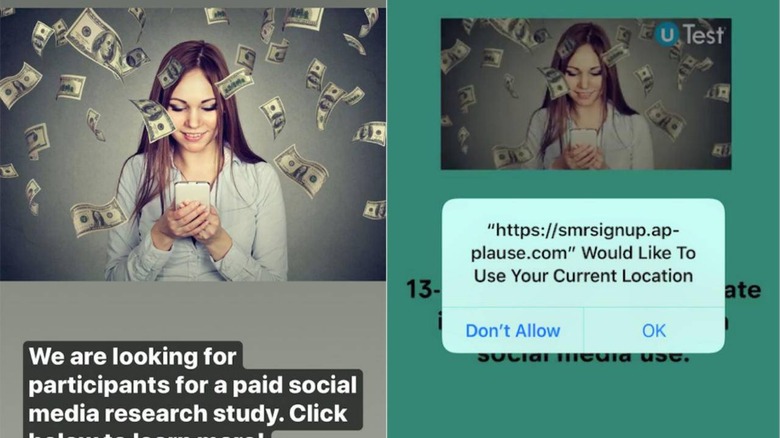 How much is your privacy worth? For some people, it's the price they pay in exchange for free services. Others, however, seem to be willing to give more in exchange for actual cash. And, unsurprisingly, there are those willing to actually pay users for that. And it should be no surprise that Facebook is one such company that is willing to shell out what is perhaps its spare change just to get users to install a seemingly innocent VPN app that, in reality, sucks up all information it can from the user's iPhone or Android phone.
This tactic comes under what has come to be known as Facebook's "Project Atlas" which has employed beta testing services Applause, BetaBound, and uTest to distribute the "Facebook Research" app. On the surface, the offer seems ordinary enough. It's a research program where you automatically submit some data in exchange for $20 a month. Easy money, right?
The program and its ads are targeted at users 13-35 years of age but really mostly at the 13-17 bracket. In other words, teens that may not fully understand what they're handing over and repercussions of their consent. The beta programs make a generic claim of collecting data on what apps are installed on the phone and the user's browsing activity but further analysis revealed that it was an all-encompassing permission to gather private messages in other apps, videos and pictures shared, emails, and more. In other words, anything and everything that could be submitted to Facebook, the Facebook Research app did.
Facebook may claim that it doesn't actually save all that data but the fact that it could should be enough to raise red flags. The social networking giant admitted to TechCrunch that such a "research" program is indeed active to help it learn how people use their phones and other services. It also claims that the Research app was in line with Apple's rules.
If that were the case, however, it is curious that Facebook didn't make use of Apple's official TestFlight beta testing platform. That may be because Apple has recently changed rules to block apps like Facebook's Onavo VPN, which, despite advertised to protect users' privacy, actually did the opposite and sent similar private data to Facebook. Onavo may have died but its spirit now lives on in the Facebook Research app. Naturally, Facebook promises it doesn't misuse data users have entrusted (mostly unknowingly) to it, but Facebook made a lot of promises it failed to keep.