Facebook offers new users a privacy education tour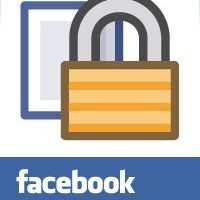 As of today, new Facebook members will now be offered a virtual privacy education tour, which offers step-by-step instructions on Facebook's various security settings and tools. This move comes after a variety of criticism over Facebook's constantly changing settings, some of which are difficult to locate. Also contributing was an audit by the Irish Data Protection Commissioner's Office.
Last year, the Irish Data Protection Commissioner's Office looked into Facebook's compliance with Irish and European Union privacy laws. The social network's international division is located in Ireland, hence the reason for the IDPCO's audit. The recommendations that resulted from the audit included, among other things, that links to privacy policies be made available during registration when a new member signs up.
The new privacy education tour will show members how to change their settings for various levels of privacy, such as how to decide who sees status updates. An explanation of games, apps, and advertisements will also be provided. Users will be shown how to find friends, and how to tag photos, both of which we presume have some kind of security slant.
Said Erin Egan, Facebook's Chief Privacy Officer, "At Facebook, we're committed to making sure people understand how to control what they share and with whom. We appreciate the guidance we've received from the Irish Data Protection Commissioner's Office as we strive to highlight the many resources and tools we offer to help people control their information on Facebook." Currently, Facebook has over 1 billion active monthly users, 818 million of which are located outside of the United States and Canada.
[via SFGate]