Facebook now lets verified users schedule Live broadcasts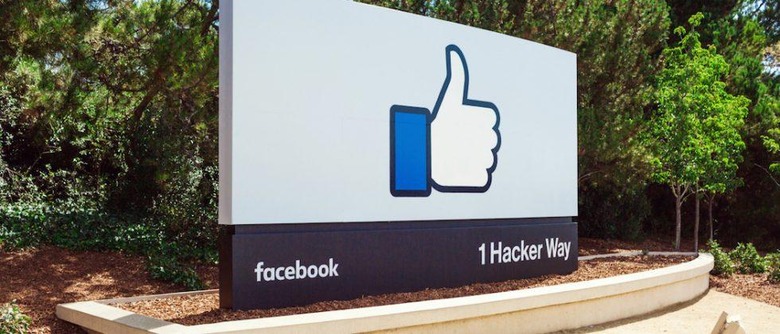 Facebook Live is starting to come into its own as a broadcasting platform, but it's still missing a few key features that its competitors have. Facebook is moving to fix at least one of those missing features by announcing today that streamers can schedule broadcasts using the Live API. At the moment, this feature is only available to verified accounts, but will be going live to all other accounts soon.
Users can schedule a Live broadcast up to a week in advance. When they do, an announcement will appear in their followers' News Feeds, letting them know when the broadcast will begin. Once they've viewed the announcement, followers can elect to be notified shortly before the stream goes live.
This new feature is also bringing Live video lobbies with it, giving users a place to hang out and converse before Live broadcasts begin. This makes it so users can be there from the start of a livestream without having to miss the beginning of it. Lobbies seem like a solid addition to platform, as it does away with the requirement that you're online the exact second a broadcaster goes live.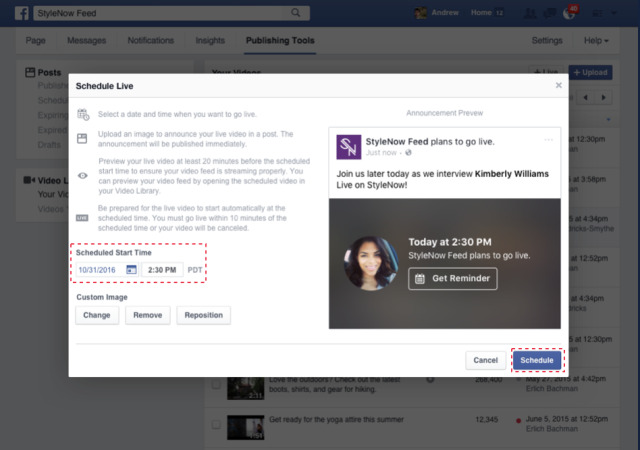 Right now the ability to schedule broadcasts is rather limited in scope, but that's going to change quickly. Facebook says it will be rolling out scheduled broadcasts to all accounts in the coming weeks. Folks who use third-party tools to stream Facebook Live broadcasts won't be out in the cold, either, as Facebook will be making scheduling available for developers soon as well.
Something like this could be what Facebook needs to make the Live platform stand out in a sea of other competitors. With the dominance of sites like YouTube and Twitch, gaining any ground as a streaming service isn't exactly easy. Giving broadcasters tools that help them build an audience seems like the way to go, though, so we'll see if this new feature results in more people using Facebook Live.
SOURCE: Facebook