Facebook Messenger's new ride hailing feature taps Uber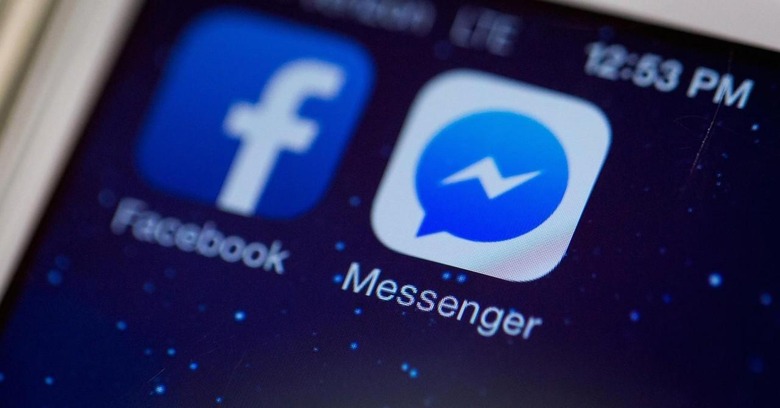 Facebook Messenger users will soon see a new car icon at the bottom of the app that, when pressed, orders an Uber ride from directly within Facebook's app. The new feature is currently being tested with some users, and will launch for those located in cities with Uber service. Says Facebook, it will partner with other transportation services 'soon,' which will make the feature available to more Messenger users.
Facebook announced the new feature on Wednesday, marking its latest functionality for what has quickly become more than just a chatting app. The new transportation feature works similar to the money-sending function. When someone else sends you an address in a chat, simply tap the address and a menu will appear. At the top of that menu will be the option to request a ride.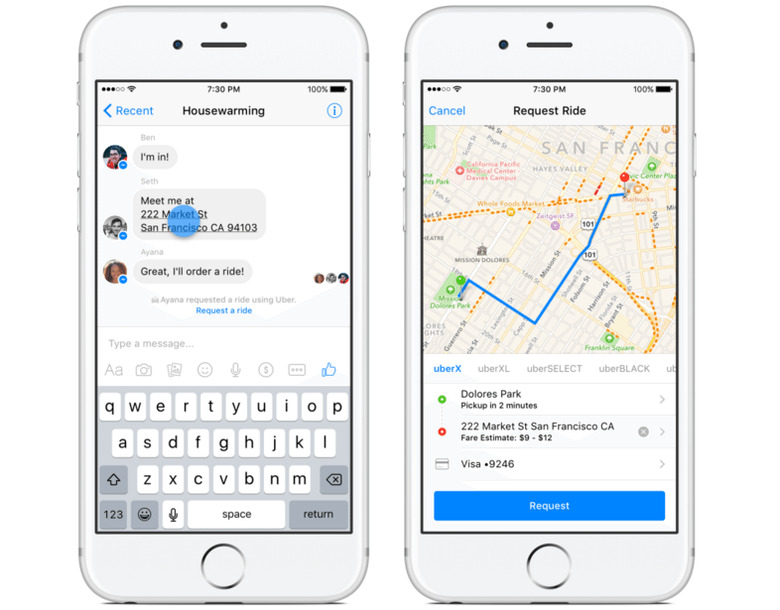 A ride can also be requested by tapping the aforementioned 'car' icon, followed by inputing an address. A fare estimate will be provided, you'll select which card you want to make the payment with, and see which driver will pick you up and how far away they are. Status updates will be provided in the form of Messenger messages.
When the feature rolls out to Messenger users, the first time they use it (during a limited promotional period, that is) will include a free ride with a value of $20 or less. The perk is applied by requesting a ride. It isn't clear when the feature will start arriving for Facebook users.
SOURCE: Facebook