Facebook Messenger Lite is finally rolling out to the US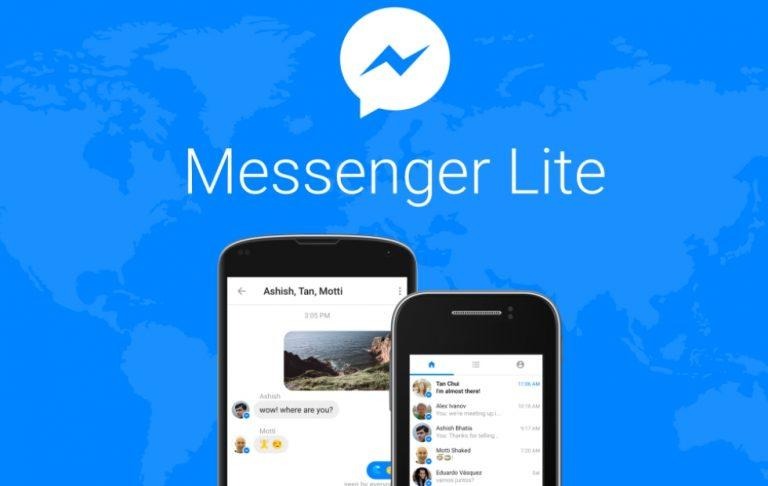 Better late than never, right? Almost exactly a year after it was launched, Facebook is now making its standalone, data-saving Messenger Lite Android app available in the US, UK, and Canada. Not exactly markets you'd think are in dire need of data-saving features. That, of course, might be an unfair assumption so to keep things fair, Facebook is spreading the love to everyone. Well, except for iOS users who still won't have a Messenger Lite version.
Launched October last year, Messenger Lite packed only the bare necessities for Messenger users to be able to connect with their friends. It cuts out anything not directly related to the core, text-based messaging activity like lenses, stories, and video calls. Don't worry, stickers are still there and it has free Wi-Fi voice calling too.
Messenger Lite was initially intended for markets where Internet bandwidth remains a premium. It rolled out first to five countries, namely Kenya, Tunisia, Malaysia, Sri Lanka, and Venezuela. April this year, however, Facebook made the Android available to around a hundred other countries.
Messenger Lite is admittedly an odd prospect in markets like the US and the UK. It gave Facebook a clear advantage in markets where multimedia-centric messaging services would be prohibitively expensive. In high economy markets, however, Messenger Lite will quickly run into tough competition from the likes of Snapchat.
Still, Messenger Lite could appeal to a certain subset of users with limited financial resources to keep the Internet tap open, a.k.a. teens. That said, Facebook will be ostracizing a large chunk of that market by not making Messenger Lite available on iPhones as well.
VIA: TechCrunch