Facebook may look to build Uber into Messenger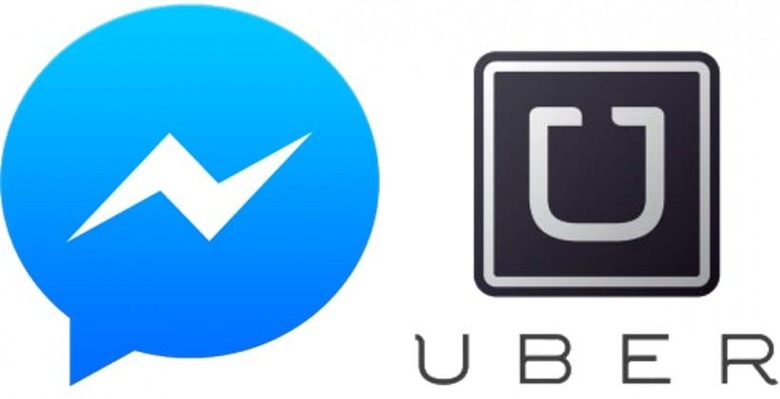 Facebook Messenger and Uber may soon work together, if Mark Zuckerberg has his way. A new report suggest the Facebook CEO has met with Uber to work the ride-share service into Messenger. Now you may not even have to leave your messaging app to get a ride home.
Zuckerberg met with Uber CEO Travis Kalanick, and reports indicate the two met about cobbling Uber into Messenger. It's not clear if Messenger would in turn be used in the Uber app, though. This is not a new concept, though — Chinese WeChat users can do this very same thing with a Taxi service in China.
As Jason Del Rey of Re/Code points out, Facebook may be looking to process payments for Uber, too, as their mobile payment ambitions start to come to light. Sources tell Del Rey that pivoting Messenger is "a direction that Messenger has to go in".
Messenger needs to churn revenue, and Uber is a crafty way to do so. Though Zuckerberg cautioned against taking the low-road to monetization at the company's earnings call yesterday, they're serious about mobile monetization. Working added features into the app just might be the best way to accomplish that.
Sources also say the discussions are nothing but conceptual at this point, so don't look to source a ride via Messenger just yet. It seems the two are willing to talk, but nothing has been worked out.
Source: Re/Code