Facebook Live Starts Rolling Out Own Screen-Sharing Feature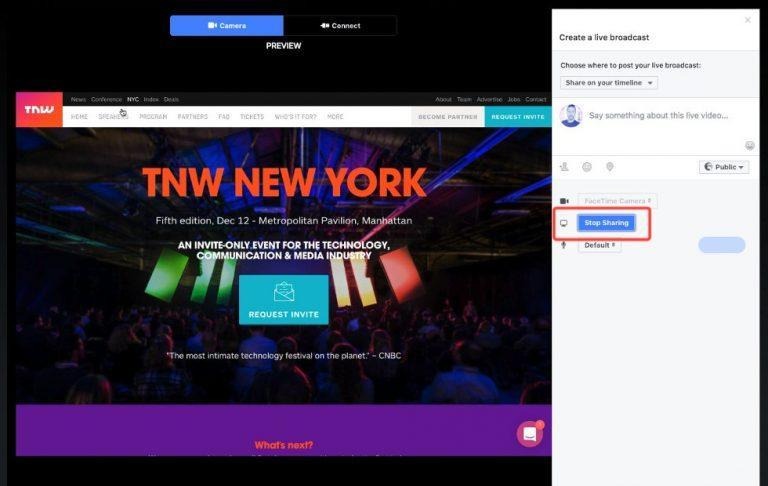 Video live streaming is often thought of these days as a way to broadcast events, gathers, and whatnot on social media. The idea, however, stems back to the days when streamers showed off their desktop screens, either to broadcast games or content creation. Somewhat giving a nod to its roots, Facebook Live is now reported to be rolling out a feature that will let users share their screen without the need for a third-party software, taking it one step closer to becoming an all-in-one live streaming solution.
Desktop screen sharing is nothing new. In fact, there are more or less established workflows and software for doing that on live streaming platforms, especially the likes of Twitch.tv. The most popular is OBS, short for the Open Broadcaster Software. But being the most popular doesn't exactly mean it's the easiest or the most pleasurable to use. In this case, it sometimes means "necessary evil".
Facebook is trying to remove the middle man by baking screen-sharing functionality directly into Facebook Live. At a click of a button the desktop/browser Live app, you will be directed to install a browser extension that currently only works on Chrome. Once installed and running, you will be able to choose whether you want to share your entire screen, a browser tab, or even just a specific app.
NEW! Facebook screen sharing option on FB Live via https://t.co/Luozcvmz9G (desktop / laptop) pic.twitter.com/1CN2nsaUrT

— Matt Navarra (@MattNavarra) October 17, 2017
That's all there is to it. But the simplicity and convenience does come at the cost of control and features. OBS, for example, lets you stream your webcam in a corner of the screen, useful for recording your reactions when playing a game or when doing interviews or tutorials.
Still, Facebook Live's screen-sharing is still totally new and, in fact, unannounced. It is bound to grow a few more features, though hopefully Facebook will keep those within a reasonable amount.
VIA: The Next Web