Facebook Live Map shows what's playing and who's watching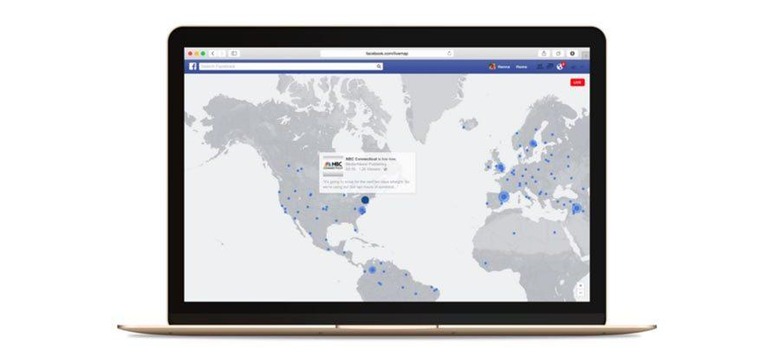 If you're keen on watching a Facebook Live Video but don't have any in particular in mind, you can check out Facebook's interactive live video map to see who is streaming. The map automatically pulls up a notable livestream that has a bunch of viewers, and also shows where a video is being watched using threads that connect a video visually with dots on the locations of its viewers.
Called Facebook's 'Live Map,' it's simple and straight forward to use — pull it up and click on a blue dot. The video associated with that will pop up, showing the video feed, the user it is coming from, and the number of people watching it. Hover over it, and you'll get a small window as well as threads connecting other viewer's locations so you can get an idea of where people are watching.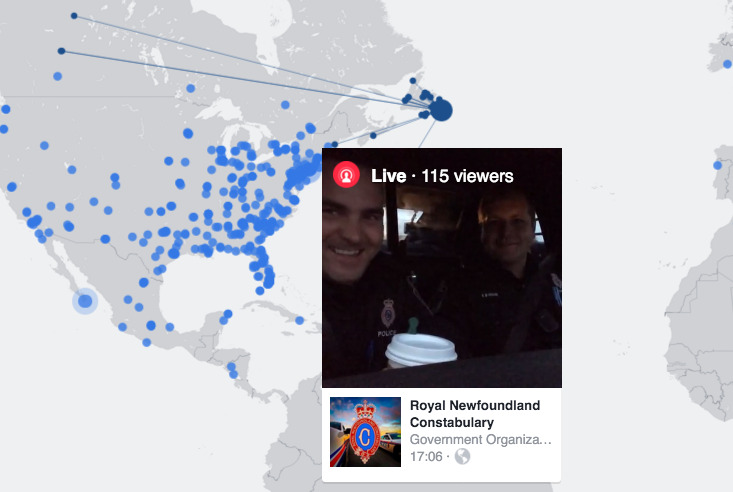 The left-side pane shows a primary video — at this very moment, it's a Cosmo editor getting her first tattoo, if you're curious — as well as some other options below it that, when clicked on, will bring up the video. It seems like the high-end of live viewers are topping out in the high-thousands, with the top video in the pane having about 8.5k viewers.
Not familiar with Live Video? It's exactly what it sounds like — a way to watch (or broadcast) live videos on Facebook's platform much like you'd find on Periscope. If you want to broadcast your own live video but don't know how to get started, be sure to check out our guide here.