Facebook Live 360 livestreaming video arrives for everyone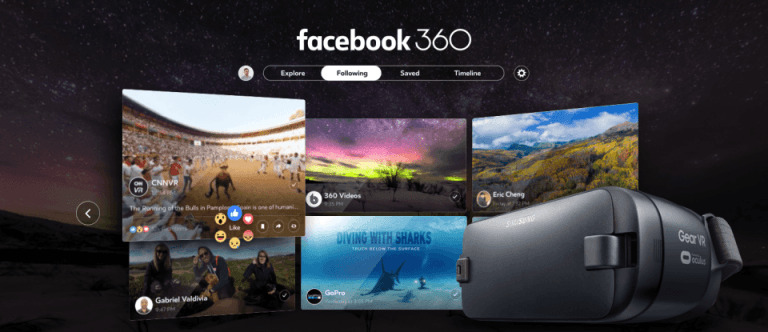 First launched on a restricted basis back in December, Facebook has now made its 360-degree livestreaming video available to anyone and everyone. The general availability of the product comes alongside support for several additional camera models, including Samsung's newly unveiled Gear 360 camera and some other well-known models. The product works the same as Facebook's ordinary livestreaming video service, only with the addition of 360-degrees.
If you've ever watched a livestream and a 360-degree video, you'll know exactly what to expect from Facebook's Live 360. Users will be able to use a 360-degree camera, now including the Nokia Ozo, Allie Camera, Z Cam S1, Insta360, and Giroptic IO, in conjunction with Facebook's livestreaming video product to broadcast both themselves and the entire room or area surrounding them.
The Facebook Live 360 page now says that users can start a live 360-degree broadcast using a Page, which launched in December, as well as a profile or group. The livestreams will support spatial audio if you're able to provide it, giving users with headsets a better and more immersive overall experience while watching. Broadcasters can also do things like overlay text and graphics on the video.
Setting up a live video isn't terribly difficult, requiring the user to set up the post, choose the privacy level, add a description and, of course, set up the camera. If you're unfamiliar with the process, Facebook has a convenient PDF guide here with details that are listed as current as of April 2017. Note that you should have a minium 4Mbps Internet connection to stream live 360-degree video.
SOURCE: Facebook