Facebook launches Signal curation tool for journalists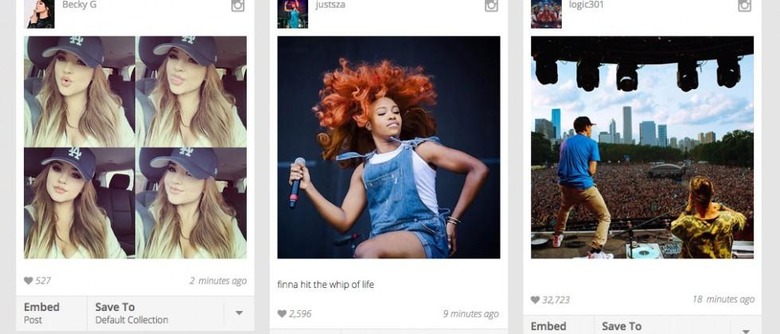 Facebook shows trending topics in the little ticker in the upper corner of one's newsfeed, but it is capable of so much more. To better leverage its mass of data (and, likely, take on Twitter), the company has introduced a new curation tool for journalists called Signal, which offers up content from both Instagram and Facebook. The social network says it has received many requests from journalists for such a tool, and that Signal will make Facebook more central to their news-gathering efforts.
Signal is free to use, and functions as both a curation tool and a discovery tool. With it, journalists of all sorts are able to find and embed news-related content from both aforementioned social networks across a variety of topics — news, sports, and more. One function is trending topics, which shows users topics that are hot on Facebook and Instagram and related posts for additional context.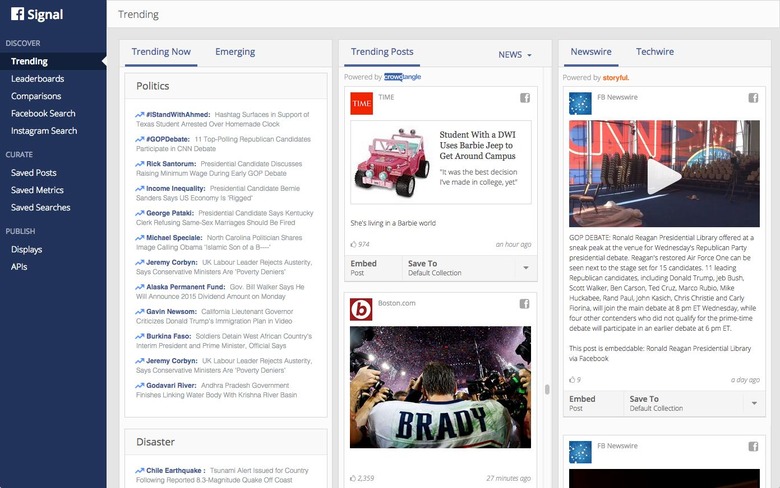 There's a search feature for finding content related to some specific thing, such as a world event that just took place. Signal also presents data showing where the most attention lies — one example it gives is with football teams, with Signal showing the percent of conversation each team holds and where they lie in the rankings (the Rangers may be the most talked about team at the moment, for example, and the Yankees may have plummeted three slots in the ranking).
This data is aggregated and displayed across topics including Musicians, Authors, Politicians, Actors, Players, Sports Teams, and more. Instagram, meanwhile, can be searched based on things like where an image was tagged or what topic it is related to. Journalists have the option to embed the content or a specific curated feed within articles and on websites. Collections and metrics can also be saved for later viewing.
You can get started with Signal here.
SOURCE: Facebook