Facebook launches new Pages Manager app for iPhone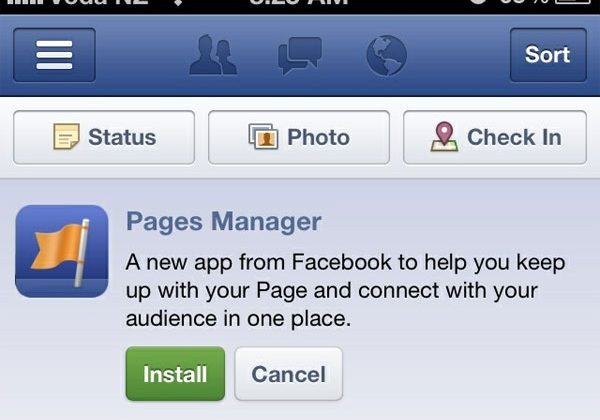 Facebook has just starting to roll out of the new app for the iPhone that will help people manage pages and keep in touch with followers. The new app is called Pages Manager. The new app apparently is very similar to the standard Facebook app, but all the features are dedicated to supporting fan pages.
The app is focused at people who maintain pages for businesses, personal use, or for other reasons and gives access to all sorts of things that will help you manage and keep track of your page. For instance, the app offers access to Facebook Insights for tracking analytics data about the page. That let you do things like see how many people are sharing your page and the total number of people that have been exposed to the page right from the app.
The app apparently rolled out in New Zealand first and is said to be coming to the US soon. Presumably, it would come to other countries about the same time it hits the United States. It's nice to see Facebook breaking out some ancillary features in the main app to be apps of their own with much more robust control.
[via 9to5Mac]