Facebook for Windows Phone to see major update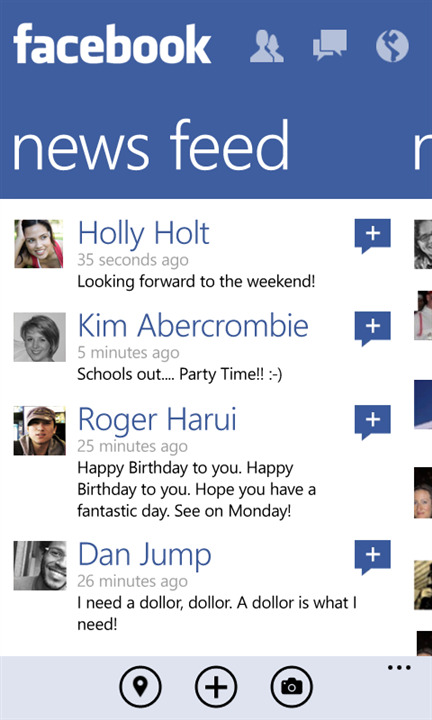 One of the main attractions of Windows Phone is social networking functions built into the OS, like Twitter and Facebook. While that's great for the casual user, you might need the Facebook app for Windows Phone if you're doing some seriously friend management or commenting furiously on things. The next update to the Facebook app will bring it to version 2.5, and add some handy features based on user feedback.
The big feature is threaded messaging, which includes group messaging, all wrapped up in the trademark Metro style. There's also the ability to tag friends and places using "with" or "at" modifiers, and you'll be able to delete posts or comments, as well as tap on a link to go straight to the content.
The photo comments and like pages will get an update, matching the format with post comments and likes. You'll see a preview of the image at the top of the page, and you need only pull down to unveil the whole picture. One of the most popular demands has also been included: the ability to "like" comments.
The app is going through the final rounds of testing, and when everything is ready, it'll be released into the wild. Microsoft has a good track record of quickly approving apps in the Windows Phone Martketplace, so expect to see this one sooner rather than later when it is ready for primetime.
[via The Unwired]