Facebook finally gives users the ability to edit comments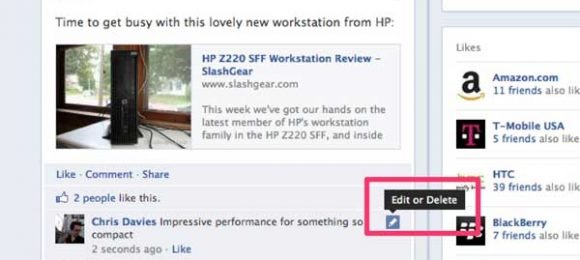 Facebook is finally rolling out a new feature that should have been here from the get-go. Facebook has announced that it's rolling out the ability for you to edit your comments. That means if you leave the perfect snarky comment on someone's post and make a mistake, you can go back in and fix any mistakes you may have made.
Facebook started rolling out the ability to edit your own comments, and the feature should be available for everyone over the next few days. My Facebook profile has edit available now; you can see it by hovering over the "X" on your own comments. The cool part is the feature is retroactive as well meaning if you left a comment months ago with a spelling mistake that is bothering you, you can go in and fix it.
In the past, the only way you could fix a comment was to delete and repost. Some people have reportedly had access to an edit feature on and off for a while they gave 30 seconds to edit a post. The new feature is ongoing with no time limit so if you post comment and realize hours later you made a mistake; you can still edit. It's worth noting that the edit feature is not available on embeddable comments yet.
[via The Next Web]