Facebook expands suicide prevention tools around the world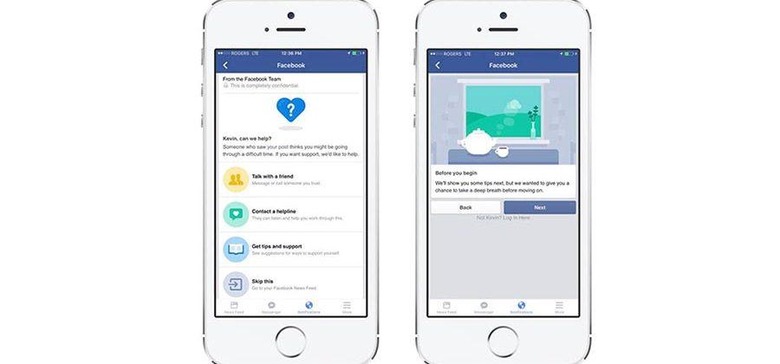 Facebook is rolling its suicide and self-harm prevention tools out to users around the world, the company announced on Tuesday, doing so in collaboration with local partners. This follows a controversial update Facebook had rolled out to its suicide prevention tools last year; in that instance, users flagged as suicidal would be temporarily locked out of their Facebook account, being unable to access it until they viewed helpful materials designed to prevent suicides.
The social network's existing suicide and self-harm prevention tools were first launched in the United States, and were made in conjunction with Lifeline, Forefront, and Save.org. In a similar manner, the company is working with other partners akin to these in localities around the world; the tools are also being made available in all languages that Facebook supports.
The tools work the same way they have since last year's update — users can report posts they feel are warning signs, and a Facebook team that works 24/7 will report them. If the report is deemed accurate, the social network will send that user resources to help them, including ways to reach out to friends, helplines to call, and tips.
As of this week, Facebook says it has expanded those resources with a great set of options the user can take. The company also encourages users to remember that emergency services are the first step in situations that appear dire; while Facebook's tools can be helpful to depressed or desperate individuals, they can't help someone who has an immediate need.
SOURCE: Facebook