Facebook Events Pages Might Soon Offer Ride-Sharing Features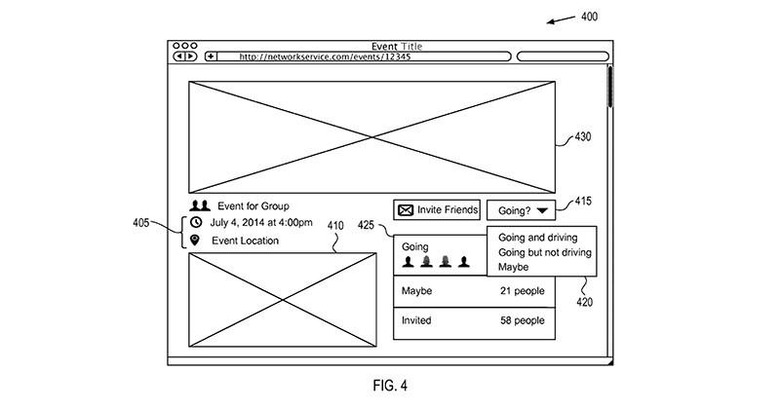 Finding a ride somewhere is pretty easy these days. Thanks to ride-sharing apps like Uber and Lyft, you don't have to worry about calling a cab and wondering when it will arrive. However, if you're heading to an event somewhere, things might get even easier, if Facebook has its way.
Thanks to a new patent application, we have some ideas about what Facebook is planning, regarding ride-sharing. We already know that you can use Uber through their Messenger app, but their new idea is pretty genius. They're looking at a way to let you share rides to different events, through their Event pages.
Let's say that you're going to a concert, and you've got room for two more people to tag along. In addition to RSVPing to the event, you can also specify that you've got room for two (and whether or not you want to allow strangers to see this, or just friends). Now someone else who is wanting to go, but needs a ride can RSVP, and look at who has a spare seat. They'll get matched up with you, and when it's time to head out, you'll be given directions to their location for the pick-up.
It's a pretty neat idea, though it's still only a patent application at this point. It's hard to say whether Facebook will ever integrate it, but I think it could be a useful feature, even if it's limited to just showing the option to friends.
VIA: Engadget