Facebook embeds movies, TV shows, music, books into status updates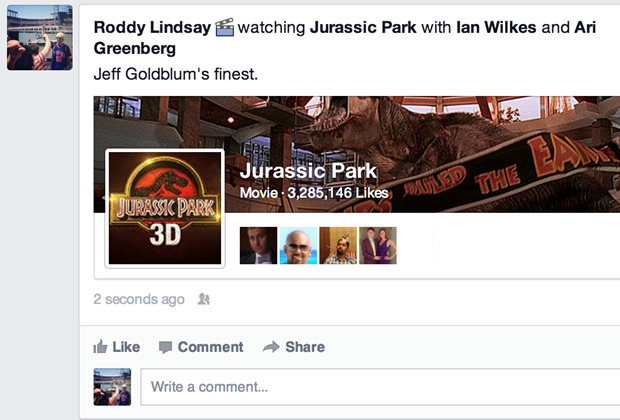 Facebook announced a small new feature coming to status updates. Users can now integrate what they're watching, reading, listening to, etc. in status updates. Of course, users have been able to do this freely since the beginning of Facebook, but the social network has added the ability to share what you're watching, complete with the movie's icon and a link to the movie's Facebook page.
When updating your status this way, you'll still be able to put your own two cents below the main status. How it works is that you first choose what you're doing, whether that'd be "watching," "listening to," or "reading." Then select the movie, TV show, book, or artist (or type it in manually).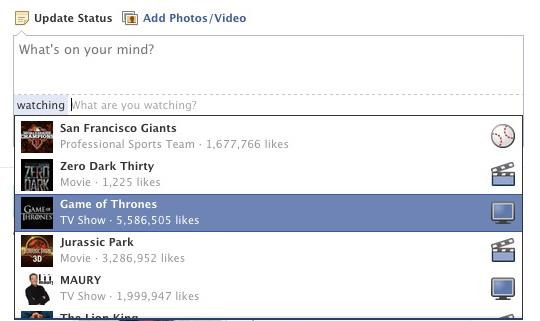 After that, you can then type in your own status, and then publish it for all your friends to see. Whenever you share something new that you're watching or listening to, it'll automatically be added to your Timeline. Facebook recently revamped Timeline to include various media that you've consumed — not just your favorites.
Facebook says that these updates "respect the privacy settings" that you choose for posting status updates, so you'll be able to change around the various settings associated with this type of status update, including the ability to restrict Facebook from automatically adding something to your timeline when you post about it. The new feature is rolling out today, but it'll take a couple of weeks for it to roll out for everyone.