Facebook bug has old updates and photos reposted as new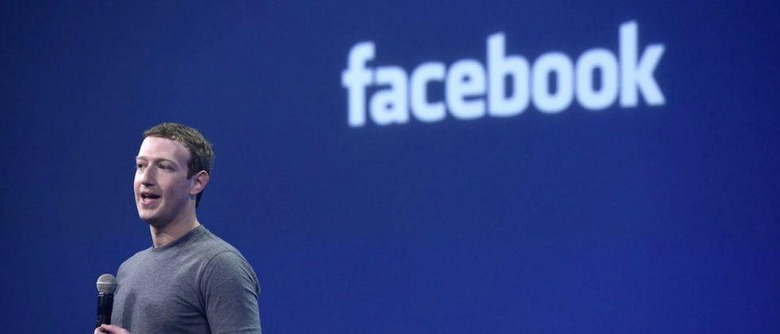 Facebook seems to be once again digging up the past for its users, but not quite in an intended way like the Year In Review video feature. A large number of users on Friday began noting how random photos and updates from months prior began reappearing on their timelines, but with new timestamps making them look like they were just shared. Turns out the cause is an annoying bug on the social network, and while it's not known how widespread it is, Facebook says it's looking into the issue.
The good news here is that users need not fear that their account was hacked or that old photos have obtained by third parties. When the glitch first began appearing, affected users were confused and annoyed about what was happening, with many posting to Facebook's help forum.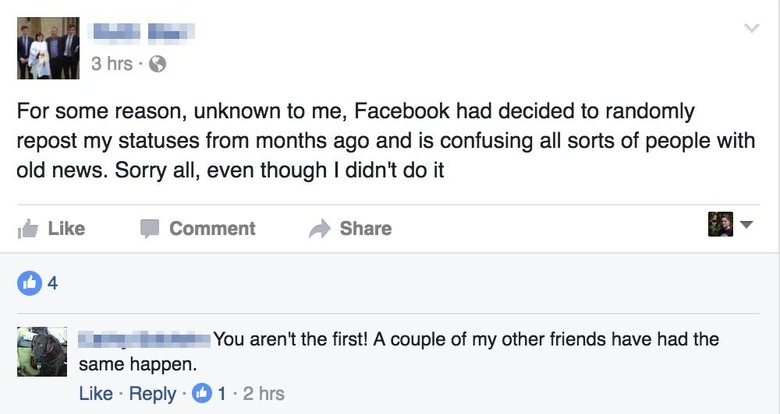 The bug simply select users' older posts at random and automatically shares them as new. It's not clear what the exact cause is, but the issue seems to have surfaced just after Facebook rolled out the 2016 Year In Review video slideshow. Some users say the glitch began appearing after using the Year In Review feature or updating the mobile app.
While annoying, the problem isn't nearly as serious as the issue of fake news spreading on Facebook that's been in the headlines lately. It also comes a month after another bug on the social network cause almost everyone to be listed as deceased.
SOURCE PC Mag