Facebook adding interests lists to user profiles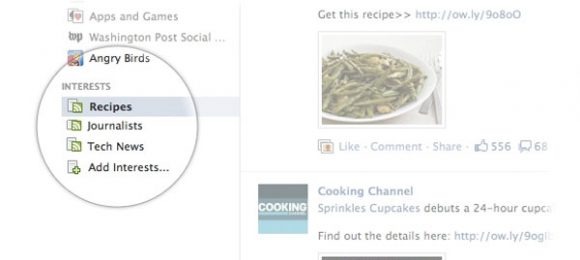 Facebook is always making changes, and more often than not any changes made causes some users to weep uncontrollably. Facebook has added a new feature called Interest Lists that allows people to keep track of the topics they're interested in. Your account may or may not have the ability to add interests right now.
Facebook says that over the coming weeks users will see the Add Interests icon appear on the left-hand sidebar of the newsfeed. There'll also be a Create Lists icon on the interests page. Facebook says that the goal of interests is to allow the user to turn their Facebook page into their own personalized newspaper packed with personalized content based on their interests.
The interest can include pages for public figures or pages related to a particular topic. Facebook notes that there will be sections for traditional things like business and sports as well as specialized sections for technology news specific sports players, and more. The content from your interests will be incorporated in your newsfeed. I'd rather be able to have a dedicated page for each of my interests rather than having all the content mix so I don't miss things.
[via SearchEngineWatch]