Fable Legends is really gone for good, refunds going out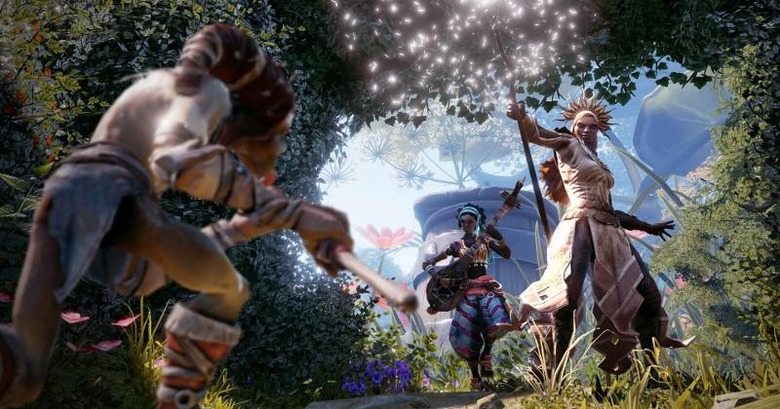 Some legends just aren't meant to be and simply fade with the passing of time. If there were any hope that Lionhead Studios' stillborn cooperative online action game would live on, those were now all dashed. As of 13th of April, 2016, Fable Legends is no more. Considering it never really got a public release, some would probably say it never really was in the first place. The one sliver of good news is that at least those who made in-game purchases will all be refunded in due time.
In retrospect, it might not be that surprising how things turned out for Fable Legends, considering the legacy and history it stood on. The game was based on the first Fable game designed by the popular yet controversial Peter Molyneux, quite notorious for making huge promises that don't always see the light of day. That said, Molyneux didn't have any hand in this online game iteration, has he left Lionhead Studios, the company he founded, back in 2012.
Fable Legends was announced in 2014 and was set in the same universe as the earlier two offline titles from the franchise, taking place hundreds of years before the first Fable. Unlike the single-player games, the online version is more hero based but still allowed players to customize the character the way they want it. Like the first games, it also allowed taking on a more villainous persona. Destined for the PC and Xbox One, Microsoft envisioned that game would have a lifespan of 5 to 10 years. After being delayed from 2015 to 2016, it seems pretty ironic that it didn't even reach public status at all.
While in closed beta, however, Fable Legends allowed purchasing Gold with real-world money. Lionhead will be refunding those but only the Gold you had left. Naturally, you won't be getting back the Gold you already used up. Some players might have already received theirs but the studio advices players to be patient if they still haven't been notified. When all else fails, players can contact Xbox customer support.
Though the fate of Fable Legends seems pretty final, Lionhead Studios' future is still in limbo. At least as far as outsiders are concerned. There is talk that Microsoft would shut it down in lieu of the game's closure, but so far that hasn't yet been confirmed. The announcement does end with a poignant farewell that could very well apply to the game as well as the studio.
"All stories have to end eventually, but the memories of Heroic triumphs and Villainous plots will last forever. Thank you for your support – you are all Legends!"
SOURCE: Lionhead Studios