Fable Fortune card game debuts after death of Lionhead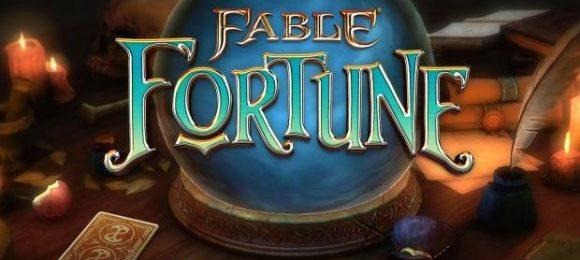 UK developer Lionhead Studios may be dead, having closed its doors earlier this year, taking the Fable franchise with it, but the series has just re-emerged, albeit in a different form: a virtual card game. Titled Fable Fortune, the game was being developed in secret by Lionhead at the same time as the now-cancelled Fable Legends. Similar to Blizzard's Hearthstone, Fortune is a free-to-play collectible card game, and now work on it is being continued by a handful of former Lionhead employees.
Now going by the name Flaming Fowl Studios, the developers have revealed Fable Fortune for the first time, and launched a Kickstarter campaign to fund its completion. They even managed to get permission from Microsoft and were granted the necessary license is continue making Fortune with creative freedom.
Fable Fortune seems to feature plenty of gameplay mechanics that Hearthstone players will be familiar with, albeit set in the Fable universe. The game features co-op, PvP, and even unique cards that can become "good" or "evil" versions, which was a core mechanic of players' characters in the main Fable games.
The Kickstarter includes some pretty impressive gameplay footage, and the developers say they're several months away from a closed beta, but they're still looking to raise £250,000 ($360,000) for a PC release. An Xbox One version is listed as a £700,000 (just over $1M) stretch goal, with iOS and Android versions to possibly follow.
If Fable Fortune is able to meet its funding goals, backers will be invited to the closed beta in August, while a final release of the game is expected in early 2017. As of this writing the Kickstarter has raised £25,000 ($36,000), and has 27 days left to meet its goal.
SOURCE Kickstarter