FAA looking into "several incidents" of drones and fireworks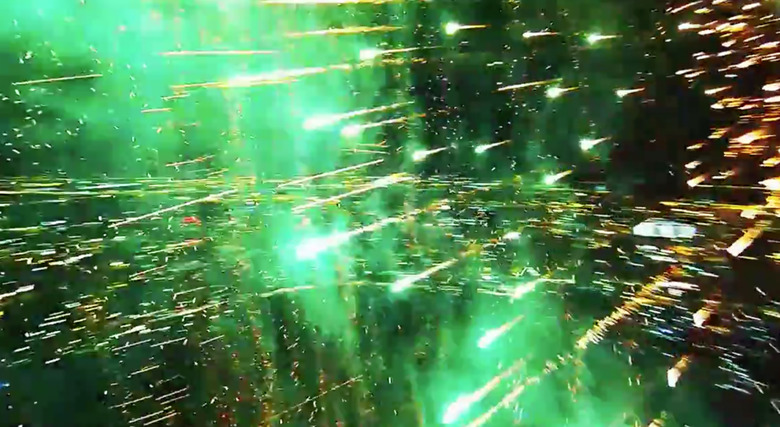 The greatest fireworks video you've ever seen has drawn the attention of the FAA. The federal agency is now looking into whether or not flying a drone into a fireworks display is within their regulations. As it turns out, the rules governing the practice might hinge on who is running the display — and where.
After the video surfaced just ahead of the July 4th weekend, it went viral, causing a stream of copycats (don't lie, you wanted to do it, too). The FAA is now trying to decide whether or not taking a drone into a series of explosions is a practice the average Joe should really be doing. Speaking to Forbes, the FAA says they're "looking into multiple incidents in which unmanned aircraft flew into fireworks displays to determine if there was any violation of federal regulations or airspace restrictions".
When a fireworks display is set up, those running the show often create "safe zones" around the launch areas. That prevents unauthorized people from entering the area. Those safe zones, if they extend infinitely, may create a problem for drone enthusiasts.
Launch areas don't always mean detonation area, though. If a launch area is on the ground, but the display is set over water, that's a grey area for the FAA to decide on. The agency is also trying to figure out what drone uses they can govern in the first place, so this fireworks issue only makes for more work for them.
A deadline for the FAA to pen their drone governance rules was originally set for September 2015, but they've since put that off. There's no word on when they may decide on any drone-related fireworks videos.
Source: Forbes