F-1 converter lets Xbox 360 gamers use Logitech racing wheels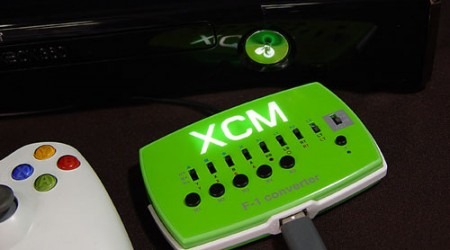 I am a big fan of PC gaming and stick to the computer for the most part. For me the best thing to play on the console is driving games and I prefer titles on the PS3 so I can use my racing seat and Logitech G27 racing wheel. There are some cool racing games on the Xbox 360 as well, but I refuse to drive without my G27.
If you lean more towards the Xbox 360 for your driving and racing action and you want to use the G25 of G27 from Logitech a new adapter will let you do that. The adapter is called the F-1 Converter and it allows the G25 or G27 to be used on the older Xbox 360 and the new slim console.
The converter also has a combo attack memory function for fighting games where you can press a button to execute a combo. That seems like cheating to me. The adapter will work with the PS3 as well for the combo function. It support rumble controllers and a lot more. I rarely play the Xbox 360, do any games support force feedback like the G25 and G27 provide?