eyeSight unveils world's first mobile phone music player with hand gesture control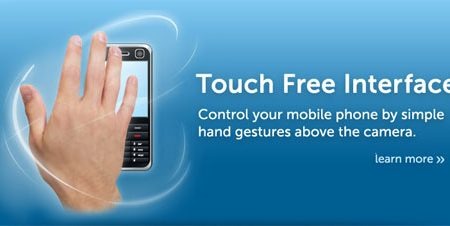 A company called eyesight has announced interesting new MP3 player software that allows the user to control the music on their device using hand gestures. The player is called the Moove MP3 Player and is an app that can be downloaded from the Ovi Store right now.
The only catch is that the app will only work on the Nokia 5800 XpressMusic mobile phone right now. Once the app is installed on the Nokia music phone the user can control the music they are playing by making hand gestures in front of the phones camera.
The app seems easy to use with the listener having to cover the camera with their hand to pause or play tracks. To skip tracks the hand is moved above the camera and the app offers a sync list for adding new titles to the playlist. I can see this being a useful app for the person exercising and not wanting to pick their device up to change tracks.