Exploride heads up display makes your car smart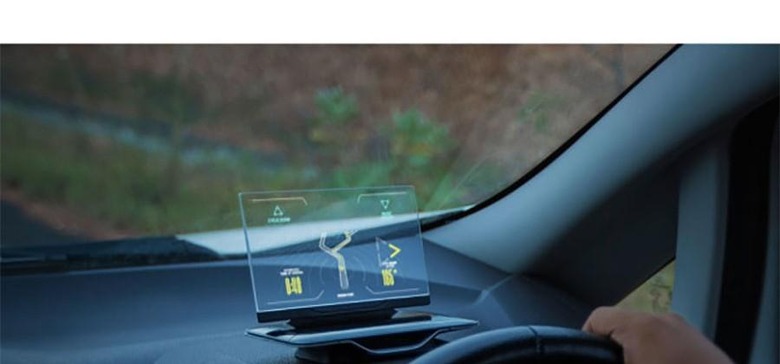 Distracted driving is a huge problem all around the world and people who frequently use their phones inside the car are more likely to have an accident according to research. A new product called Exploride aims to make it safer for you to use things like maps, listen to music, call, text, and access other infotainment content in your car.
Exploride is a heads up display designed to work with any car. The Exploride HUD has integrated voice controlled smart navigation using Google Maps and doesn't need a paired phone to use Google maps. The device is hands-free allowing control from gesture and voice commands.
Using gestures and your voice users can control calls, texts, music, and more. Exploride is able to stream music from Spotify, Pandora, and other streaming services. The device can also give access to OBD data about your vehicle including engine health and fuel status.
The device can also run apps for driving assistance, email, Facebook, reminders, and more. Exploride is on Indiegogo now seeking $100,000 and raised over $357,000 so far with 17 days to go. A pledge of $269 or more will get you an Exploride with shipping expected in January 2016.
SOURCE: Indiegogo