Explore the ocean depths with Google Street View's deep-sea imagery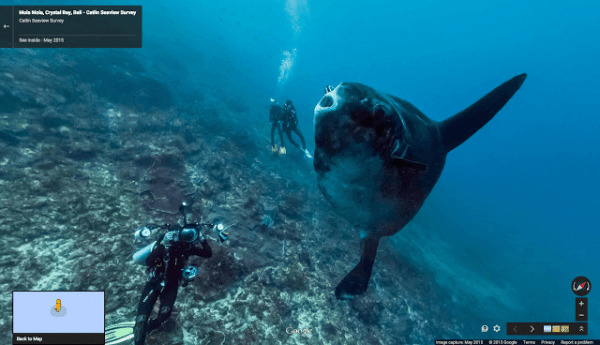 Google Street View used to be just about getting a first-person look at roads and intersections, then it started to let us go inside buildings, and even took us to some of the world's highest mountain tops. Now we are going to explore oceans around the globe with the service's latest update. While the feature is available today, its debut is to celebrate World Oceans Day (which is actually on June 8th). Google says it new interactive footage is the result of a four-year partnership with several ocean conservation and protection organizations.
Users can find a wealth of beautiful places to explore and scenes to witness, but Google says that wasn't the sole purpose of the project. Rather, they worked with the NOAA's Office of National Marine Sanctuaries, Chagos Conservation Trust, and XL Catlin Seaview Survey with the hopes of educating people on the damage being done to the sea's ecosystems.
In a blog post announcing the new Street View extension, Google says that things like pollution, overfishing, and climate change are causing serious environmental problems at a rapid rate. "Home to the majority of life on Earth, the ocean acts as its life support system, controlling everything from our weather and rainfall to the oxygen we breathe."
Another feature is a timeline of imagery through the use of GPS stamped photos, which Google says will show users the degradation taking place over time. The company adds that it hopes to gather more images by working with other partners, and raise awareness of how fragile the world's oceans really are.
SOURCE Google