Everwild trailer reveals Rare's next game for Xbox One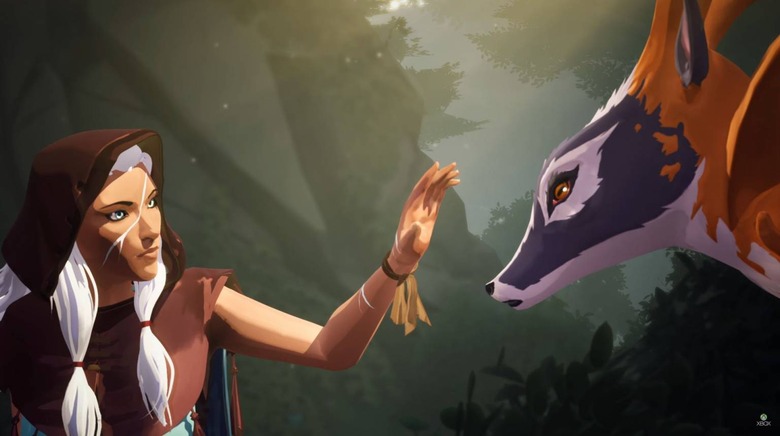 Microsoft's X019 event is underway, and one of the biggest attention-getters during a special episode of Inside Xbox was the reveal of Rare's next game. It's been a while since we've seen one of these Rare game announcements, as the last one was the reveal of Sea of Thieves during E3 2015. Now we know that its next title will be called Everwild, and though the game is still early on in development, the company is giving us an early look today.
Rare says that the goal with Everwild is "building an experience that allows for new ways to play in a natural and magical world." Details are painfully slim at this point as Rare hasn't given us any specifics about this game, but we did get a reveal trailer for Everwild during this episode of Inside Xbox, which you can check out below.
While the trailer doesn't give us any indication of how we'll actually play Everwild, it does show a pretty beautiful world packed with interesting animals. The game has an art style that's vaguely reminiscent of what we saw in Sea of Thieves, though with character and animal models that are a little less exaggerated.
That's all we're getting for now. The fact that Rare says Everwild is still early on in development probably means that we won't see this game launch for quite some time. In fact, given that we're in the process of closing out this console generation and launching a new one, we might not get Everwild until after Project Scarlett has released.
We'll see what Rare says from here, but it might be a while before we learn more about Everwild. We'll keep an eye out for more, so stay tuned for that.