Evernote updates apps with 'Work Chat' messaging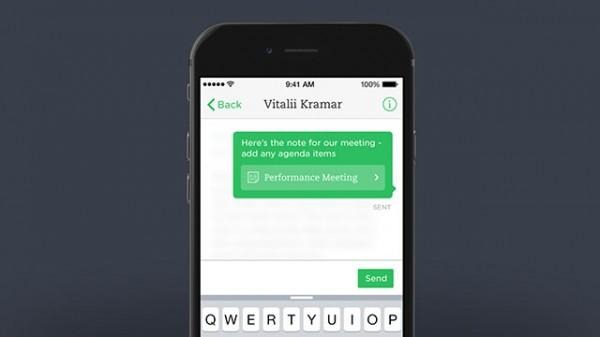 Note taking & management service Evernote has updated its mobile and web app today to include its new "Work Chat" feature, which allows users to have conversations in-app via instant messages. With a goal of furthering Evernote's collaboration tools, Work Chat lets users discuss documents and projects they may be working on together, as well as keep records of which files have been shared via email.
While yet another messaging service, this time from Evernote, might seem unnecessary, the goal behind the update is to help users save time by eliminating the step of having to switch to another app, or email, when collaborating with someone on a file. First announced in early October, Work Chat allows one-on-one or group conversations, with an option to sync with Google Contacts, and sharing between LinkedIn connections.
One of the most useful features is the ability to see when someone else is viewing one of your documents, whether you're in the document or not, and even if you haven't yet started a conversation with them. This is shown with a small round user avatar next to a document or notebook. However, Work Chat does not enable real-time document editing between multiple users.
Work Chat is now available to users of Evernote's iOS and Android apps. As for desktop, web and Windows versions have been updated, but not the Mac App Store, which is most likely coming soon.
VIA The Next Web
SOURCE Evernote