Evernote Mac users losing attachments, given free premium subs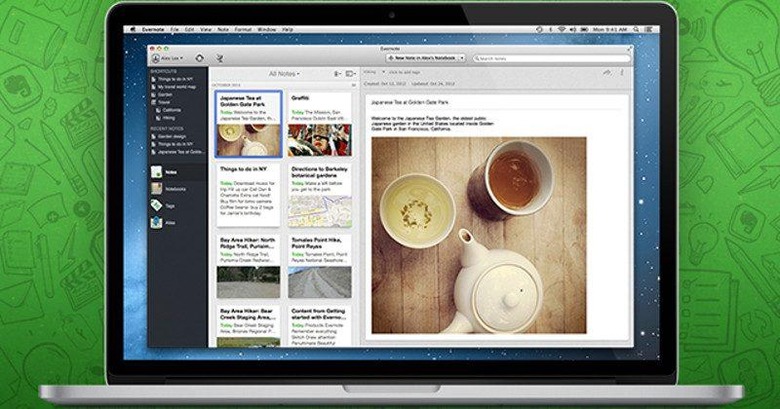 Evernote wants to be your digital brain, where you store anything and everything that is made from bits and bytes. But what if you bought into that spiel and then Evernote, unlike its elephant logo, actually forgot? That is sadly the nightmare that a few a few Evernote Mac users have found themselves in, no thanks to a bug that is mysteriously deleting images and files attached to notes. Evernote has, at least, acknowledge the issue and is offering affected users some recompense.
Evernote wasn't able to explain how or why it happens, only that this bug affects a very small number of users and only under very specific conditions. The best they can trace it down to is older version of the Evernote app for Mac, dating sometime between June and September. Those conditions, like rapidly going through notes, causes some files and images to be deleted from the notes. Text, however, remains intact.
The company has sent out e-mails to affected users and have said that they have attempted to restore some of those deleted files. Sadly, not everything could be salvaged. Users could still retrieve those attachments themselves by going through the note's revision history. One problem: that feature is available only to premium subscribers.
It is, thus, somewhat ironic that Evernote is offering affected users with a free year of Evernote Premium. Too late the hero, however, if such user didn't have a premium account already.
Affected users are also urged to update their Evernote Mac apps to the latest version. Actually, it might be a good idea to do so anyway, whether or not you've received the e-mail. The incident might also give Evernote users reason to actually jump on a premium subscription, even after Evernote pumped up the prices.
VIA: Evernote Forums