Evernote Food support ends on September 30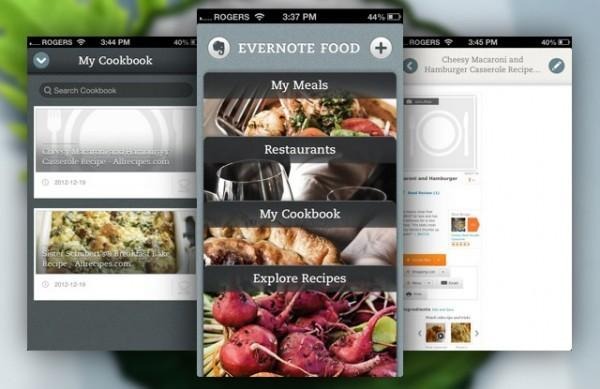 A couple of years ago, Evernote introduced a new product aimed at the cooks among its user base: Evernote Food. This allows people to do things like take pictures of the meals they cook and others, clip recipes, and more. By all accounts, Evernote Food has been popular, but it has also become redundant. As any Evernote user would know, you can do those aforementioned things with the service's non-Food offerings, and that's why the company has announced it is dropping support for the Evernote Food iOS and Android apps.
Evernote made the announcement on Wednesday, saying that its Evernote Web clipper and core apps are able to serve the same purpose as Food. As such, it will stop supporting Evernote Food for Android and iOS on September 30; the downloads will be pulled, and updates will stop rolling in. If you've already downloaded the app, you'll be able to keep using it.
The biggest downside is that you won't be able to sync with Evernote's service once support ends, and so the content will exist solely on whatever device you're using. Evernote suggests you switch over to using Web Clipper for clipping recipes, and use regular ol' Evernote for the rest. Other alternatives can be found here.
In April, Evernote announced the arrival of Plus and Premium plans that bring additional space for modest monthly fees. More recently, it adjusted the biggest of those plans to put a (generous) cap on the monthly amount of data a user can upload; this was because the "unlimited" designation had resulted in users uploading massive and excessive quantities to their Evernote accounts.
SOURCE: Evernote Blog