Evernote Buys Mac Drawing App Skitch, Makes It Free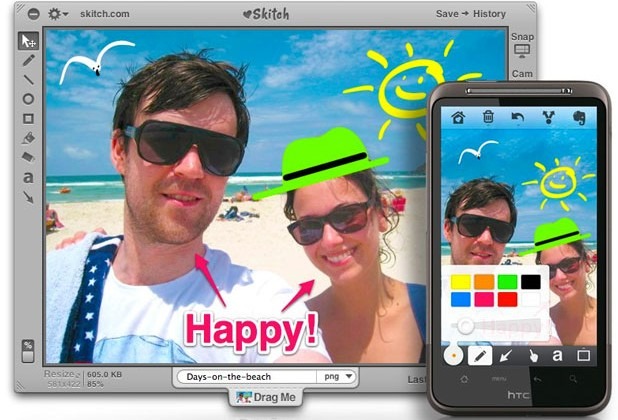 Popular cloud-based note-taking service Evernote announced today that it has acquired Skitch, a photo annotation, editing, and sharing app. Skitch has so far been limited to the Mac platform, but with the acquisition, Evernote intends on expanding the app to all platforms, including iOS, Windows, and Android as well as integrating the app into its own note-taking platform.
Evernote has been offering online note-taking services that can handle text, audio, web links, and images, but it falls short when it comes to its feature set for graphics, specifically making notes or annotations on images. And, this aspect happens to be what Skitch does best, making the marriage very welcome news for most folks.
The company intends to further expand Skitch to other platforms and will even make it free. The app was previously selling for $20 in the Mac App Store. An Android version of the app is already available for download.
Skitch will also become more tightly integrated with Evernote over the coming months. Currently, users on Macs have to drag images from Evernote to Skitch in order to modify them before dragging them back. Evernote hopes to make this process much more streamlined.
[via CNET]