Evernote 5 for Mac beta is now available, offers 100+ new features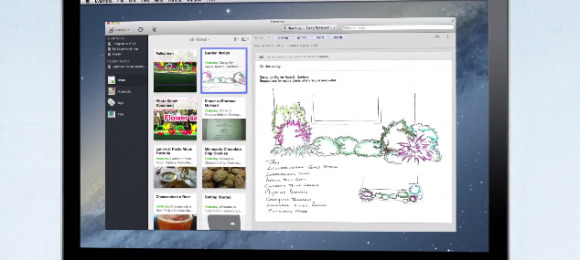 A few days ago, Evernote announced the upcoming beta release for Evernote 5 for Mac. This feature brings with it over 100 new features, as well as an updated user interface. Now the application is available for download, with Evernote cautioning users to remember that it is still in beta and might be buggy at times.
Says the announcement, "BETA software is not final, which means that using it comes with some risks. These can range from corruption of your notes to data loss. If you're not comfortable using beta software, we recommend waiting a bit for the general update to go live." If you're willing to take the plunge, however, you'll find a variety of new features.
New features include an improved Notes List, which offers a single list containing both personal and joined notebooks. There's a Snippets view for seeing a note's notebook, as well as its shared status. Also added is a Cards view for browsing notes in the form of nifty little cards. Tossed in, among the myriad of other features, are a handful of shortcuts and changes to increase efficiency.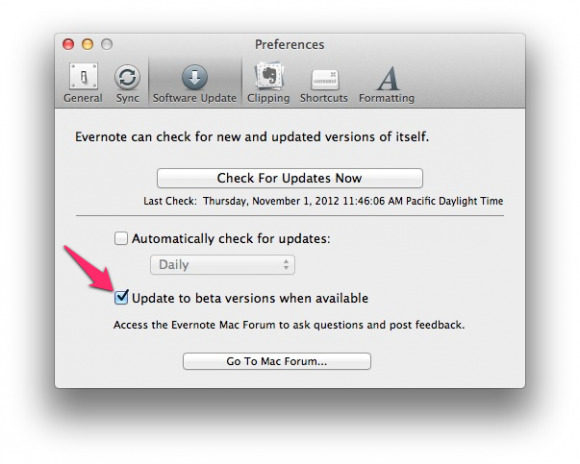 To get the new Evernote 5 for Mac beta, launch the application, then select "Software Update" from Preferences. In the window that opens, check "Update to beta versions when available." Follow this up by clicking "Check for Updates Now" in the Evernote menu, then sit back and let the magic happen. Evernote lists a few troubleshooting tips as well, so if you experience problems, hit the link below to check them out.
[via Evernote]