EverDock Hits Funding Goal Promising One Dock To Charge Them All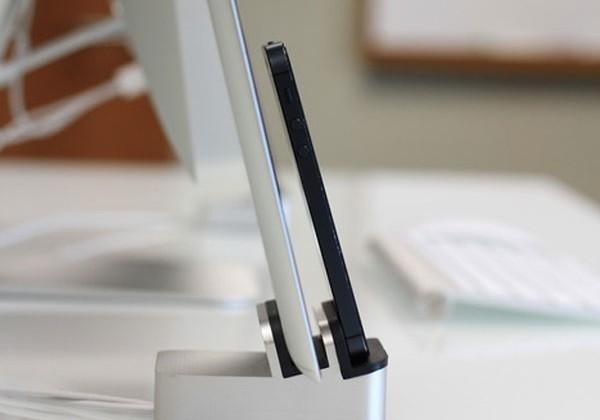 About a month ago, a new project turned up on Kickstarter for a dock that would charge just about any gadget you have no matter who made it. The product was called EverDock and it promised to be able to charge any iPhone, iPad, or Android device. The company offers models with a single dock or a dual dock.
of
The solid aluminum design allows users to use their own charging cables, which is the trick to allowing it to work with anything. It will charge devices using the Lighting connector, 30-pin connector, micro USB, and any other device from Samsung, HTC, and others. One of the keys to the simple design and use of the dock is a proprietary adapter.
The designers the project say that the adapter allows users to easily change between the most common connector types including Lightning, 30-pin, and micro-USB. The EverDock Duo version allows for two different charging cables to be connected to the dock at one time. That means you can charge your iPhone 5 and an iPhone 4 at the same time or charge an iPhone and a Samsung Android device at the same time.
To keep the dock from flipping over with taller and heavier tablets, the company fits the bottom with something called micro-suction. Rather than suction cup, this product looks like a sticky material that can adhere to almost any surface while still being easy to pick up and move around when needed. When the project launch it was seeking $50,000 and is now raised almost $58,000. The project will fund on Thursday, October 17. You can still pledge $39 or more to get the EverDock with an expected ship date of December in natural aluminum color. A pledge $59 or more will get you an EverDock Duo. The docks are also available in other colors.
SOURCE: Kickstarter