Eve V2 heralds big changes including new devices, new business model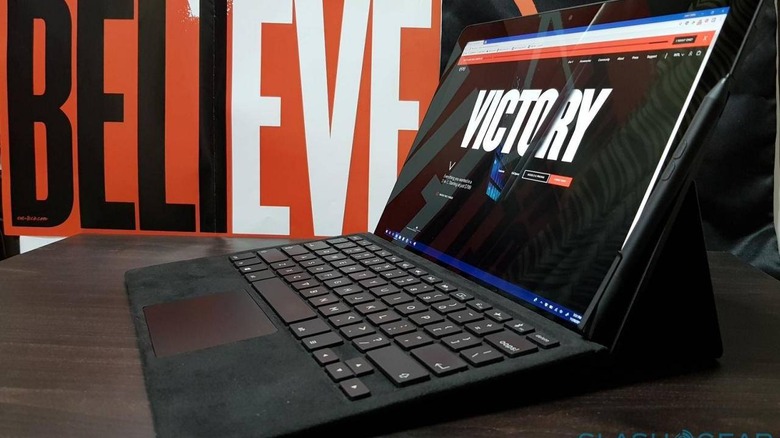 The Eve V almost became one of the poster children of the crowdfunding era. It dared to challenge the status quo and outdid Microsoft in delivering a true Surface Pro killer with more features but a more accessible price point. But while Eve did deliver on its promises, for the most part, things quickly went south. Now the Helsinki-based company is stirring the waters yet again with an explanation of what happened, a promise to do better, and a teaser of what's to come.
The Eve V did reach the hands of some backers and it earned glowing reviews for its mix of features, design, affordability, and choice. Unfortunately, that wasn't the case for all backers, many of which had their dreams turn into a nightmare. In addition to being unable to fulfill those orders, Eve was also silent on other after-market matters, including issues with hardware.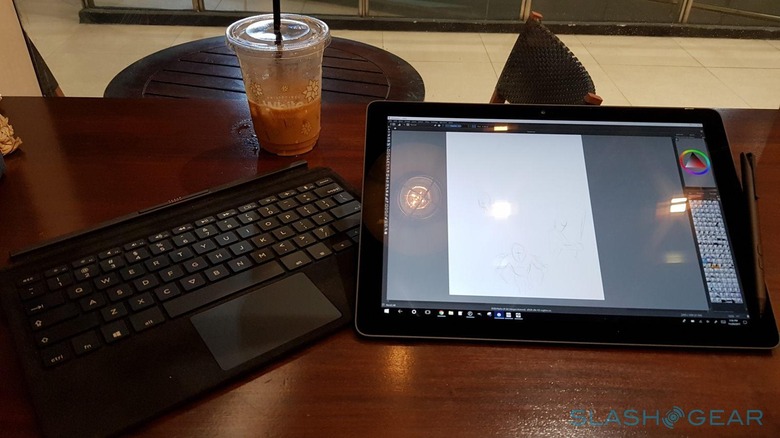 It turns out, the startup's silence was due to an ongoing NDA with its distribution partner, Fortress Tech, for around 3 years. That partner was beset with issues that not only caused distribution problems but also tarnished Eve's initially great image. That contract has now expired and Eve is free to talk about what transpired and, more importantly, what it will be doing from now on.
The company will be taking matters into its own hands and will be doing not just R&D and design but also handling sales directly, including handling its own web store. It will be backed by PCH International so it assures that it won't be doing everything on its own. Its success with the Eve V also helped raise its profile which, in turn, helped it strike partnerships with top-tier manufacturers like LG and Grandsun.
Those business changes weren't simply done for the sake of change. Over the past months, Eve has been slowly gathering feedback on its next products. Two of those have already been more or less finalized, the Spectrum monitor and the Muse headphones. The most exciting new device, however, is yet to come.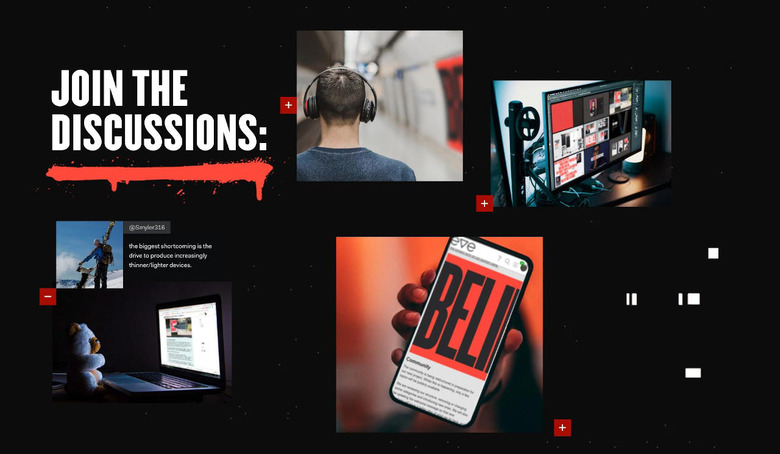 While the Eve V continues to be a strong device, at least for those lucky enough to receive theirs, it is getting a wee bit dated in terms of current technologies and designs. CEO Konstantinos Karatsevidis reached out to SlashGear to whet appetites of fans and onlookers alike.
For one, the Eve V2 may have a more powerful 2020 AMD laptop CPU or its Intel equivalent. The decision to use the Y series Intel CPUs was based on longer battery life and silent performance. The former is not so clear cut as a more powerful U series CPU would "consume more power but accomplish the task faster while Y consumes less power but takes longer to accomplish the task," says Karatsevidis. It will all boil down to how important 0 noise performance will be to crowdfunders though the executive hopes that 2020 will bring crazy liquid cooling tech as well.
It doesn't stop at the raw performance either. There could be changes in design, from having more Thunderbolt 3 ports to having a full-sized SD card reader. More interesting, the company is looking into less conventional designs that could do away with the kickstand or have thinner bezels in laptop mode but thicker ones in tablet mode.
These are definitely exciting changes and devices for an ambitious startup like Eve but one can't blame people from being cautious. To be fair, Eve V did prove it could deliver on some of the promises it made and you'll have to decide whether you want to put faith in their explanation of why they failed. Needless to say, it's still completely on par with out crowdfunding and crowdsourcing works, including the risks that come with the benefits.