Eve V back-to-school offer sets the tone for V2 debut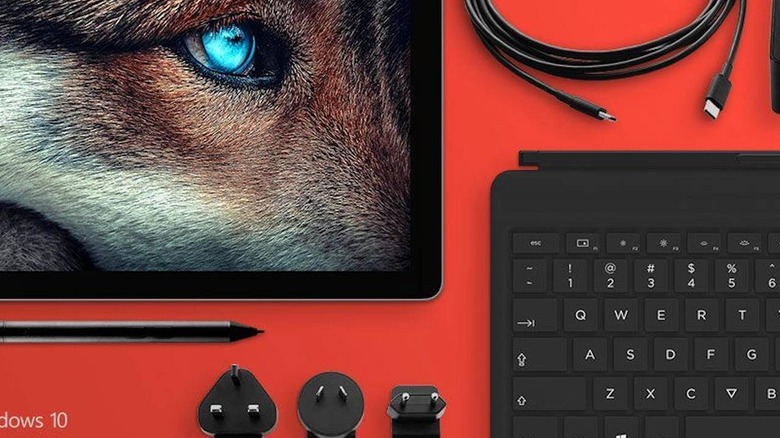 The Eve V was ambitious and audacious when it challenged Microsoft's Surface Pro tablets at offering value for price. It was, for all intents and purposes, a wild success and the startup was able to deliver on its promises. It wasn't all fine and dandy, though, as users started complaining about unfulfilled orders. Eve Tech has since cleared the air and is preparing for its next big "Version 2". But before that takes off, the company is giving the original Eve V one last send-off, but one that some might find hard to refuse.
Yes, Eve Tech is selling the Eve V once again but a heavily discounted price. If you look simply at the processor, you might find it puzzling that Eve would sell a 2017 2-in-1 tablet yet again. After all, the Eve V ran on 7th gen Intel Core i processors which is a generation older even compared to the Surface Pro 6 from earlier this year.
That said, the Eve V still has many things going for it, even compared to this year's tablet PCs. The 12.3-inch 2880x1920 screen is still as bright and as vibrant as any and the 8 or 16 GB RAM is still standard. Additionally, the Eve V's keyboard cover and N-Trig stylus really steps up the game for creatives and mobile workers.
Of course, you've seen the same specs in the "New Surface Pro", a.k.a. the Surface Pro 5, but the real killer has always been the Eve V's price. Now as part of its school season promo, the Eve V's price takes an even bigger dive. For only $749 instead of $949, you can grab the Core i5 model with 8 GB of RAM and 512 GB of SSD storage. But for just a little more, the most powerful Core i7 configuration that comes with 16 GB of RAM and 512 of storage can be yours for $899 rather than $1,599. But wait there's more! That limited-time offer also throws in the keyboard cover, which also functions as a Bluetooth keyboard, and the Pen for absolutely free.
The only catch? Promo applies while supplies last, so buyers in the US will have to decide quickly if they still want this kind of device (European customers need not fret because they, too, have a chance). This tempting offer was what quickly set the Eve V apart from the big PC players but it was also part of what made Eve's failure even more painful. Hopefully, with new manufacturing partners and its own distribution system, Eve Tech will be able to deliver on its promises better and faster than before.