European Lumia 920 prices surface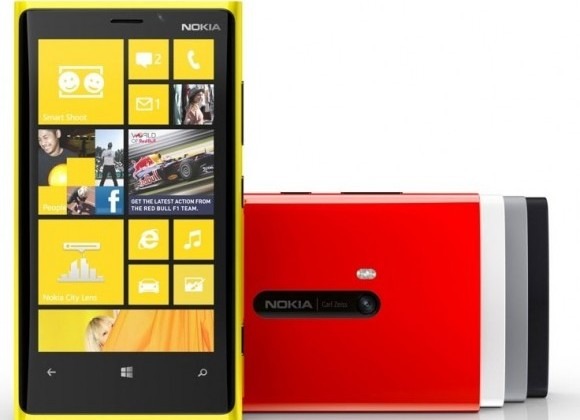 Like most major announcements these days, details about pricing and release dates were absent from Nokia's reveal of the incoming Lumia 920. That all changed today, with Nokia posting Lumia 920 prices for some European regions. Reuters reports that these prices weren't actually set by Nokia, but rather by the retailers who purchase the phones in bulk from the company.
In some places, the Lumia 920 is more expensive than the Galaxy S III, but less expensive than the iPhone 5. We weren't expecting it to cost more than the iPhone 5 naturally, but some analysts are worried that the Lumia 920 might be priced too high for a Windows Phone 8 device. For instance, in Sweden, the 32GB Lumia 920 will run 5,700 crowns ($860), which compares to the 4,515 crowns the 16GB Galaxy S III is going for at Expansys, and the 6,995 crowns the 32GB iPhone 5 is set to debut at.
In Italy we get a similar pricing structure. There, the phone with cost €599 ($770), with the 16GB S III selling for €529. It's worth pointing out that one of Italy's biggest carries, TIM, will be offering the Lumia 920 for less than the price of a Galaxy S III, but in many cases, we're seeing retailers and carriers stick the Lumia 920 with a more expensive price tag.
According to some analysts, like Ovum's Nick Dillon, that could be bad news for both Windows Phone 8 and Nokia. Users will probably expect to pay less for a Windows Phone 8 handset, he says, because they perceive it as a risk when compared to opting for an iPhone or Android device. Nokia is also relying on these new Windows Phone 8 handsets to pull it out of the financial rut its currently in, but with prices as high as the ones mentioned above, it might be difficult to get consumers to bite.
Whether or not the US will see similar prices is currently up in the air, but don't expect the Lumia 920 to be cheap when it arrives Stateside. It is Nokia's new flagship device after all, and historically flagship devices normally cost quite a bit of money. Will these prices dissuade potential buyers from picking up a Lumia 920 and adopting Windows Phone 8 as their new mobile OS? We shall see soon enough, as the Lumia 920 is scheduled to launch in Europe sometime in November.