Europe cheer up! You might still get a Galaxy Note 5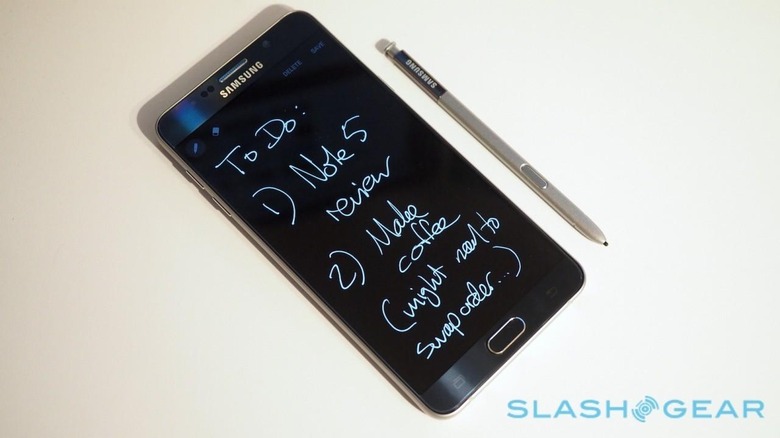 Either Samsung has silently recanted due to the backlash or it was never really sure about its international push. Either way, things seem to be looking up for our European friends as far as one of Samsung's latest flagships go. Numerous sightings, and even one directly from Samsung's website, have all hinted that the Galaxy Note 5 might be coming to Europe after all. This despite Samsung "officially" stating that only the Galaxy S6 edge+ is intended for that market, a decision that remains a baffling mystery to this day.
Like a trail of breadcrumbs, clues have been scattered about the Internet pointing to the mythical European Galaxy Note 5 beast. First there was an FCC sighting and then an Bluetooth SIG listing. Now even Samsung's website reveals a certain SM-N920F, the "N920" being the base model for the S Pen wielding phablet.
That said, the Samsung web page is really more about the device's SAR or Specific Absorption Rate in terms of radiation emission. The model, the N920F, corresponds to the international variant of the Galaxy Note 5. At the very least, it is an admission of the device's existence on a European Samsung website, not an explicit admission of availability.
It is still a puzzle as to what led Samsung to decide not to bring the Galaxy Note 5 to Europe. It claims that it is purely a marketing strategy, whatever that means. It's not like there has been no market for the stylus-enabled phablet in Europe. And to be perfectly honest, the Galaxy Note 5 has more uses than the Galaxy S6 edge+, whose main appeal is only the dual curved edges. Here's to hoping that Samsung has really done an about face on the matter.
SOURCE: Samsung
VIA: GSMArena