Etsy ASAP takes on Amazon with same-day delivery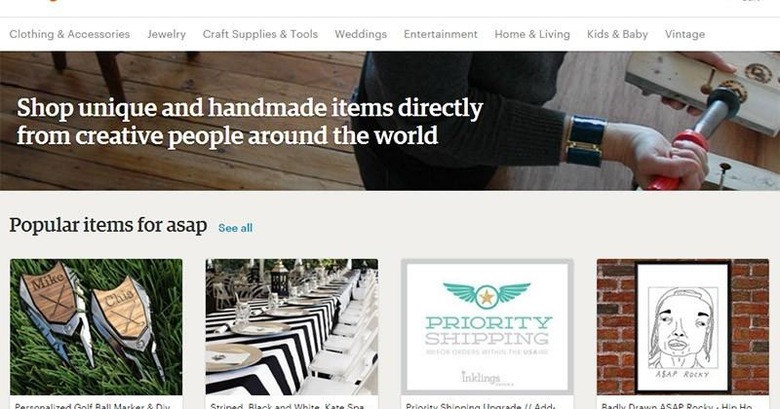 Your anniversary is tomorrow, and you need something special, fast. The internet is full of options with next-day shipping, but sometimes you want something with a more personal touch. Etsy is one of my favorite places to find unique creations, and now it looks like you'll be able to get those creations even faster than before.
The company has announced Etsy ASAP, which as the name implies, is a service that will get handmade goods to your door in a timely manner. For a $20 fee, you will be able to select a three-hour delivery window on either the same, or next day. The windows range from 6 a.m.-9 a.m. all the way until 9 p.m.-12 a.m. The minimum amount of time needed to order is around 2 hours ahead of time, though morning deliveries need to be placed by 7 p.m. the previous day.
Once you've placed an order, you'll be able to track your shipment's location on the Etsy mobile app. You'll be able to watch it make its way to your house in real-time.
So what's the catch? Well, unfortunately the service is currently limited to Manhattan, and some parts of Brooklyn and Queens. There's no word on how long Etsy will test out the market before expanding to other areas.
VIA: VentureBeat