Eton ARCPT300W Safety Hub Features USB Port, Radio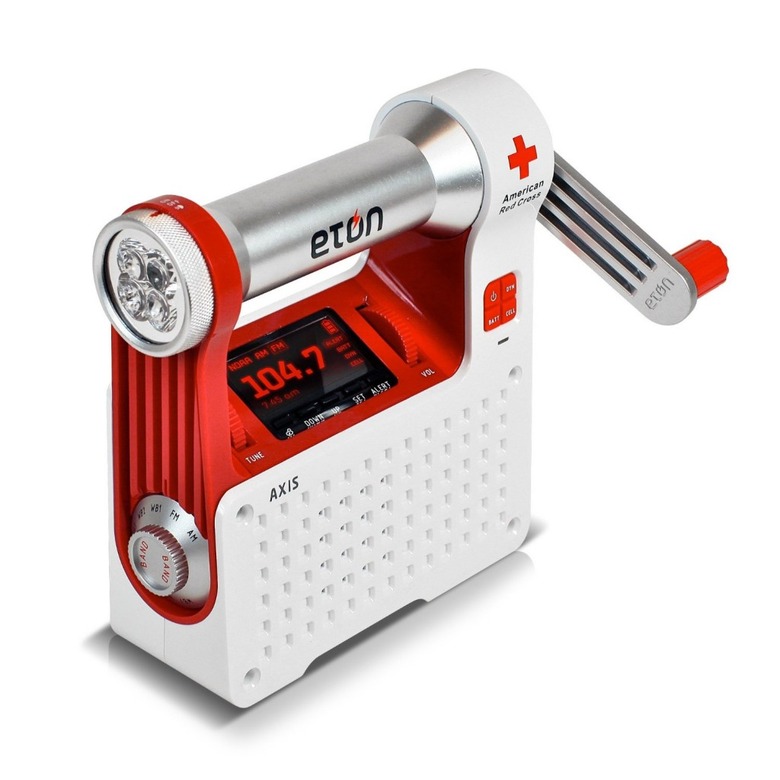 We may receive a commission on purchases made from links.
The Eton ARCPT300W American Red Cross Axis Self-Powered Safety Hub is now available for pre-order on Amazon.com. The device itself can be powered in three ways: through the hand crank (which powers the Ni-MH battery), using AAA batteries, and AC power. And you can also plug in your cell phone for charging using the hand crank, a very handy thing when the power is out.
The device features a digital tuner with which you can access the AM/FM radio, and all seven channels of the NOAA weatherband. It also includes an LED flashlight, and a flashing beacon red LED light. It also has connectors with rubber gaskets/plugs that will seal out moisture.
Other features:
3.5 mm headphone output
USB cell phone charger and AUX-IN input
Telescopic antenna
DC 5v input
Rechargeable NiMH battery
Includes USB cable
The Safety Hub is selling for $69.99. Amazon doesn't provide a date for release at this time. This seems like the perfect addition to any emergency kit. Very well thought out, and provides everything you need.
[via Slippery Brick]