ESA And Nissan Team To Build Off-Road Observatory For Astronomers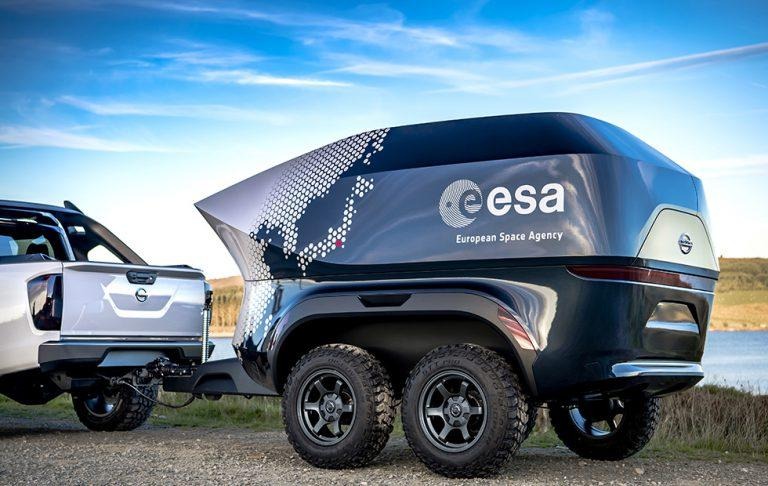 The European Space Agency has teamed with Nissan to develop an off-road mobile observatory capable of traveling to the world's darkest regions. The new vehicle, which is described as a concept at this time, is named the Nissan Navara "Dark Sky." According to the space agency, this concept includes a trailer featuring a high-powered observatory-class PlaneWave telescope.
Light pollution is a big problem, though many places in the world are working to ensure there are always places free of artificial light. These dark sky parks are certified by the Dark-Sky Association as places where human light isn't found, offering photographers, nature enthusiasts, and more the opportunity to experience the night sky.
Getting to these very dark places is difficult, though, due to being so far from civilization. That's where the mobile observatory concept comes in, enabling astronomers to observe the sky in the absence of light pollution by taking the telescope into the most ideal locations.
The concept vehicle will include refrigeration technology to help keep the telescope stable and calibrated, and there's also various smart features experts may need while in the field. These include WiFi, a station for laptops, EV battery tech, and UHF transmission for sending data.
Talking about the importance of the vehicle is ESA senior mission manager for Gaia, Fred Jansen:
The Dark Sky Concept allows observations to take place in very remote places, so-called 'dark sky' locations, where the best atmospheric conditions for stargazing are found, and avoid light pollution while also transporting telescopes safely and easily.
SOURCE: ESA