ERA launches MP3 Compatible campaign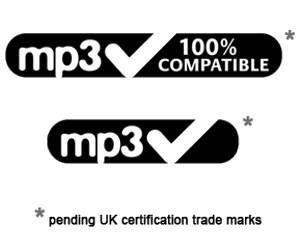 It seems the Entertainment Retailers Association have come up with a new logo and campaign to make it easier for consumers to recognize cross-platform DRM-free MP3 offerings. This logo will bear the words "MP3 Compatible" and will let you know what digital downloads lack harsh digital rights.
The idea here is to let people know the MP3s they buy are compatible with every MP3 player. Websites that will be utilizing this campaign set forth by the ERA include DigitalStores.co.uk, Play.com and Tunetribe.com. The logo above will be placed on their sites to show customers the DRM is not restrictive.
The ERA is also hoping that eventually manufacturers will include the logo on their MP3 players to boost digital download sales. If this picks up, however, it is likely the logo will be as common as "HD Ready" on TVs.