Epson WorkForce WF-110 Mobile Color Printer Fits In A Briefcase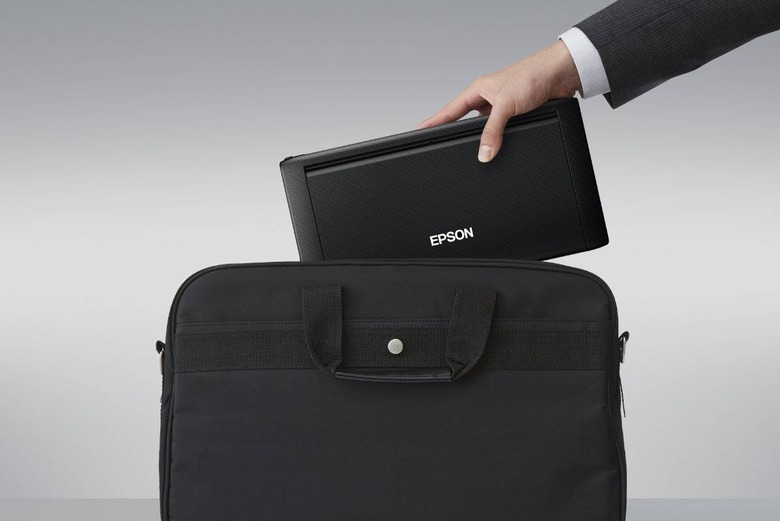 Epson has unveiled its WorkForce WF-110, a wireless color printer designed for use while away from the office. This printer is claimed to be the smallest wireless color printer available — it can fit within an ordinary backpack or briefcase, making it uniquely suitable for travel. Despite its small size, the model can print at a high resolution using a rechargeable battery.
The new WF-110 is very lightweight at 3.5lbs, though the figure jumps slightly to 4.5lbs if the user also carries an external battery for it. The device features a built-in rechargeable battery that can be charged using an AC adapter or USB cable, making it possible to quickly print color items from a laptop, smartphone, or tablet, including Apple's mobile devices.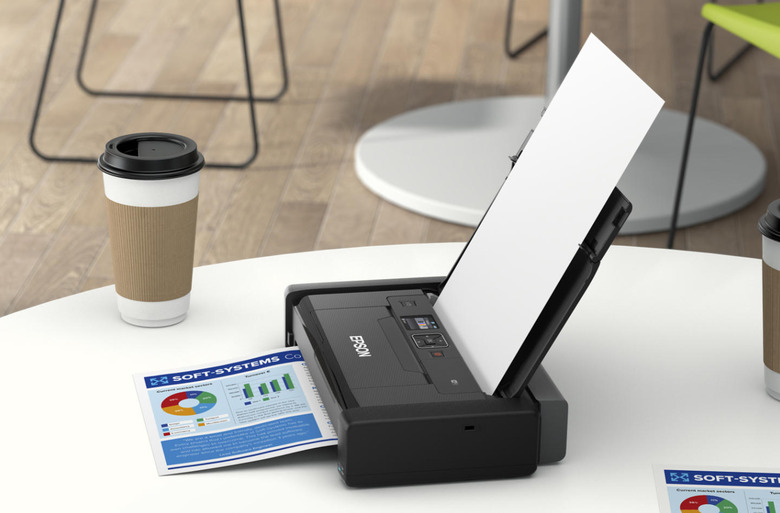 The printer uses instant-dry inks and printing speeds up to 6.7 ISO ppm if printing in black or 3.8 ISO ppm if printing in color. In addition to printing on standard sheets of paper at resolutions up to 5760 x 1440 dpi, the WF-110 also supports printing borderless 4x6 photos.
Connectivity is offered via both WiFI Direct and 5G wireless. Users control the printer directly on the device using an integrated 1.4-inch LCD panel, which covers setup and operation. As well, the WF-110 is voice-activated for hands-free printing. Epson describes the resulting prints as 'professional-quality.'
Ultimately, the big benefit of this model is its battery-powered operation and compact size, targeting business users and anyone else who may need to print documents and images while on the road. The printer is now available to purchase from Epson for $299.99 USD.