Epson unveils Pro Cinema 9100 and 9500 UB projectors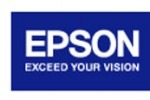 I mentioned a bit ago that Epson had unveiled two new home theater projectors aimed at consumers. Epson has also announced a pair of new projectors for home theater applications that will only be sold by professional installers.
The two projectors are the Pro Cinema 9100 and the 8500 UB. The projectors are very similar to the 8000-series projectors I talked about this morning but offer calibration solutions to make for better performance. Both of the projectors are 1080p units with 3LCD technology.
The 9100 will sell for $2,599 and has ISF day and night modes for switching between picture modes and lamp outputs. It also includes the Epson color isolation system for fine tuning colors without needing red and blue filters. The 8100 has a contrast ratio of 36,000:1 and 1,800 lumens of brightness.
The 9500 UB uses Epson's C2Fine and UltraBlack technology with 3LCD and D7 technology. The contrast ratio is up to 200,000:1 and it has a brightness of 1,600 lumens. Other features include fine frame technology for smooth interpolation of video and an integrated Silicon Optix HQV Reon-VX video processor. It will sell for under $4,000.